Submitted by Benefitz Betty on
The first of the three public Harbour scrutiny meetings was to focus on the fish.  Is fishing fooked?
The Chair seated together with five SBC Members announced that no public questions had been received and leaped more eloquently to present the Agenda as:
1. What are the overall projections for the UK fishing industry, particularly the catching sector, between now and 2030. i.e. growth, contraction, stay the same etc.?
2. Are there likely to be changes to regulations/ further restrictions on catching both white and shellfish product over the same period. What are these likely to be?
3. Are there any emerging sectors/ new growth areas we as a North Yorkshire port operator should be considering i.e. new target species and markets/ seaweed/ fish and shellfish farming etc.?
4. Is there a need for new/ different infrastructure within UK ports to accommodate policy/regulatory/ product and or industry diversification opportunities? If so,what?
5. Can you indicate whether you believe UK fisheries policy will change significantly when we exit the EU and will this have an impact on the sector and the availability of public funding in support of the sector
Experts were on hand as follows:
Tim Smith, Senior Environmental and Scientific Officer, North Eastern Inshore Fisheries and Conservation Authority
Andrew Newlands, Principal Marine Officer, Marine Management Organisation
Andrew Oliver, Partner, Andrew Jackson Solicitors (Marine Industry Lawyer)
Professor Mike Elliott, Research Professor, Institute of Estuarine and Coastal Studies, University of Hull
Together with roughly five of the local fishing fraternity it all seemed quite academic:
The MMO began with a projection for the future of the fishing industry 2020/2030.  Aware that times were fluid in terms of Brexit the MMO employed 300 people with two on the East Coast.
The Marine Management Organisation (MMO) is a government agency that licenses, regulates and plans marine activities in English waters to ensure they're carried out in a sustainable way. To oversee marine planning to ensure the sustainable development of our coastal and offshore waters, monitor and control sea fishing activity, enforce marine legislation and licensing, and carry out projects that help to protect water environments.  The European fisheries fund provides funding to the fishing industry and coastal communities to help them adapt to changing conditions in the sector and become economically resilient and ecologically sustainable. The EFF budget for for 2007-2013 was €4.3bn.
https://ec.europa.eu/fisheries/cfp/emff_en
The decline in white fish was confirmed.  No white fish was landed at Scarborough
There was a potential for crustaceans reaching a cap via Defra. There had been an increase in fighting over the same fishing grounds.  The Scallopers trawl and the Crustaceans used pots.
The east coast decline in commercial white fish was not likely to be reversed in the short term with recovery dependent on the state of the stock. 
AO:  Suggested that this was anecdotal  and could see the industry working offshore & inshore. The larger players had been buying up quotas and that quotas were now in the hands of four operators.  LVA's would result in more regulation re quaota management and a two tier sector eg a commercial trust that supports inshore activities.
ME:  'Has fishing got capacity for growth?' A low willingness of local people & a dependency on migrant workers. On the Yorkshire Coast the focus on inshore fishing for shell & crustaceans.  The effects of climate change had an impact and the risks and opportunies had to be assessed.   
There was a potential for crustacean reaching a cap. via Defra. There had been an increase in fighting over the same fishing grounds. The scallopers trawl and the crustaceans fishers used pots do not mix together very well.  The east coast decline in commercial white fish was not likely to be reversed in the short term with recovery dependent on the state of the stock.  Crustacean populations had got bigger eg Blue Velvet crab whilst round fish ie Cod were moving further north.  Sea Bass was increasing and new species eg Razor fish would present future challenges. 
TS:  Suggested that the monitoring & declaration of white fish landed had shifted to 'polyns' with future considerations to a diversity of fleet (inshore & offshore) and the declaration of stocks. The implications of Brexit and the significant increase in offshore scallop fleet may mean an instroduction of a permanent cap. Re Scallops there were three vessels on the permit list. The conflict arises between mobile & static fishing gear.  There are opportunities to diverisfy  ie netting - from potting rather than travelling further afield.
PC:  Is it sustainable? 
TS:  That depends on management.  The increased size of crab & bios is relatively stable.  An implementation of monitoring & enforcement powers is required to ensure we dont have a collapse.
DC: If climate change is impacting on crustaceans what would benefit inshore fishing the most?
ME: Consumers of fish are reluctant to change, from say cod and hake to say, the American Razor fish.  Climate change equals a movement of species from South to North. Oysters/molluscs are more at risk from acidity changes.
SS:  Of the tonnage landed are higher volumes not defined? 
AN: There is not a lot of scope for increase and landings are reaching saturation points.  Scallop landings into Scarborough are not on Scarborough boats.  These will be Nomads ie foreign vessels.  The processors are buying up the vessels.  Part of the logisitcs is the requirement for quayside facilities.  A transition plant requires infrastructure.
AO: The capacity for exisitng Scarborough fleets is limited.  Scotland lands 1.6mil, Whitby 500,000. The 2.8mil scallops landed go straight into transit.  Levys do not add much to the local economy. 
(Insert conveniently) https://democracy.scarborough.gov.uk/documents/g10494/Public%20reports%2...
MOP: What about Quotas?
AO: At present there are no inshore quotas on crustaceans.  Quotas have been transferred to other boats & so caps such as limiting pots per boat may be introduced. Guestimated to be 6-800 per boat. 
CH:  Changes to Regulations & Brexit?    
TS:  The taking back of fishing waters eg a 200 mile exclusion is economically limited under United Nations rules.  If less capacity there is an obligation to share that (UNESCO).  The UK fleets will want to fish in EU waters having got rid of London Conventions (12 mile inside limit)   Most of the UK landings are exported crabs/lobsters/hake & new fish.  A common fisheries policy/a Fishing Bill is likely to have greater restrictions on shellfish eg quota. Also  build into this on the newest vessels on reinforcement, is the UK geared up for reinforcement?   Are the MMO & NEIFCA to merge?    
ME:  Measured on how far an accommodation ball can travel.  Quotas are not going away. Fish stocks do not respect boundaries.   Maritime Spatial Planning
AN:  Competition for marine space is increasing with the further development in the energy sector of oil/gasexploration & windfarms.  A reality of a mobile species is increasing pressure on marine space. 
TS:  Pretections for change & shifting of marine regimes will not change the status of stocks. In terms of restriction – this needs to be based on evidence & science not management. 
AN: The Commons fishing policy a disaster?  More regional policy/end quotas -  based on opportunity to make locally based decisions a national cap in shellfish.
ME: Maritime -  we export what we catch ... whilst we import what we eat.  We are experts at exporting fish.  Cod is imported from Iceland via Grimsby – could get a rattle via monitoring.   The data is good via tracking & GPS.
CH: Any merging sectors?  eg growing seaweed? 
ME:  New opportunities do exist eg mussel forms & aquaculture.  Formally fish of the Ffords/Scotland /Norways – are now out to sea (Salmon).  Cannot trawl around windfarms, though there is potential for lining & potting.  Some scope for  aquaculture around windfarms -  biotechnology (medicines form marine organisms would not take long to volume high value. This needs courage and investment to try.
With oil & gas decreasing and decommisioning expected to drive a £35/70 bil industry along the East Coast.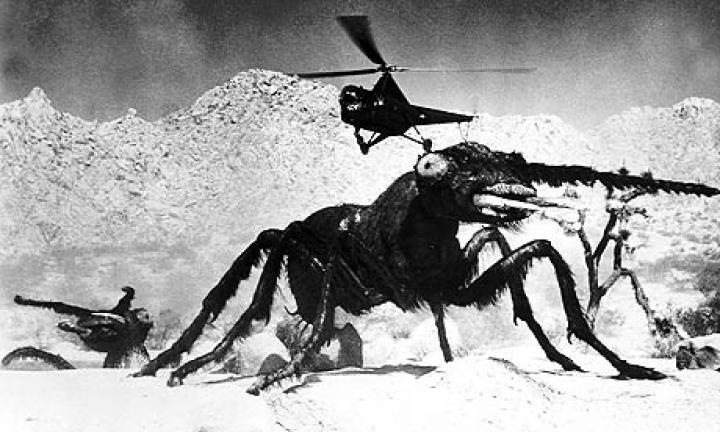 As you can see,  it all kinda gets lost in translation .... 
Meanwhile - Fishing Futures?  The farmers of the sea – the above provides an academic & indeed anecdotal point of view. 
What does it all mean? Talking about the future :
A trans-shipping port for scallops?  Is there further value in scallop processing plant.  How much do we benefit?
Smaller vessels are doing bigger jobs. ..  more efficiency, more automations more technology.
Marketing & Branding? 
The traceability of food – the saleability.  Plaice & sole – catch it but who will eat it?   With tarrif issues can more value emerge via tourism & wet fish shops.
Is seaweed & aquaculture to be the preservation of a traditional industry? 
New Markets & New Infrastructure
ME:  Currently not collaborating but competing – holding technologies will get more costly eg treatment temperatures.  Less waste requires technical infrastructure .  Log books of bigger boats transferred to small boats require a passport system to increase small boat efficiencies.
AN:  By 2019 discounting of white fish is not allowed, with undersized fish used as bait.  How will this be measured?  
ME:  Processing not necessarily required on the Quayside.
MOP:  There is a distinct difference betweeen processors & merchants,  ie as merchants we need access to salt water, hence the direct to truck & export. 
JJ:  This is all cost inhibitive.   Wet fish shops, processing plants.  We need funding.  Under the Harboour Board we had funding .... there is an art to fund processing.
Is that so Janet. 
Indeed, What will happen aftet Brexit for funding?
https://www.youtube.com/watch?v=ZG15oP7q4fI
Who will take up the slack...
This ones for Bob Roberts, the other Bob and those noted for their absence ;-)
https://www.youtube.com/watch?v=tmMouSQXJpg
About those Quotes ... extract at will.
Parts II & III in due process.
Meanwhile, something to chew on :
http://www.bbc.co.uk/news/resources/idt-sh/deep_sea_mining
https://ec.europa.eu/fisheries/blueinvest-2018-ocean-opportunity-right-b...