Submitted by Captain Qahn on
Rabid dogs bring Black Death back to Europe? ...  Erm, Oh, OK ... not quite :
Sabic invests in Shale Gas imports from the USA:
"... The company is one of the world's largest makers of chemicals, fertilizers and plastics and has operations at Wilton, near Redcar, which include the Olefins cracker.
The cracker, also known as Olefins 6, was built by ICI in 1979, and supplies products used in plastic bottles, CDs and tyres by taking feedstocks and cracking apart components.
John Bruijnooge, the firm's Teesside site director, also revealed work is now underway to build a cryogenic tank at Sabic's North Tees site, between Port Clarence and Seaton Carew, near Hartlepool, which makes parts for medicines, sports equipment and computers, for its gas project..."
"Mr Bruijnooge, who is based at Sabic's manufacturing headquarters in the Wilton Centre, said it was now looking to the future with greater positivity.
He said: "After a series of years of restructuring and downsizing, we are now re-investing to secure the long-term life of assets.
"With our new shale gas feedstock, we will be well positioned to face competition when the oil price rises again."
He added the plans will also provide a boost for the 400 contractors the business employs at Wilton and North Tees.
The 49-year-old former maintenance productivity engineer, who is from the Netherlands, joined Sabic in 1996 and moved through the ranks before being appointed a director at the company's Beijing operations in 2013."
"Sabic's North-East operations also include a low density polyethylene plant, which supplies customers across Europe with materials for plastic packaging for food and electrical goods.
New SABIC Site Director John Bruijnooge says upgrade work to the firm's Olefins Cracker at Wilton will secure the company's future on Teesside."
Source: http://www.thenorthernecho.co.uk/business/14434747.Teesside_petrochemica...
Yup, puts that 5p environmental tax on plastic bags into perspective...
"Petrochemical giant Ineos has signed an agreement to purchase even more shale gas from the USA.
The firm will buy ethane, propane and butane from US company Rex Energy's source in the Appalachian shale basin near the east coast of America.
The natural gas liquids will be transported to Ineos cracker complexes in Europe.
The transportation of ethane begins this month with shipment of propane and butane beginning next year.
David Thompson, Ineos trading and shipping CEO, said: "This contract adds to our supply portfolio providing for long-term sourcing of advantageously priced US natural gas liquids for our European crackers.
"We are excited about our new business relationship with Rex Energy and look forward to future opportunities between our companies."
Last month Ineos received its first shipment of shale from the US, with more destined for Grangemouth later in the year."
Source: http://www.falkirkherald.co.uk/news/business/business-news/ineos-make-ap...
Earlier this year, Ineos expansion into Shale Gas was announced with imports from the USA reported as follows: http://www.theguardian.com/environment/2016/mar/23/first-us-shale-gas-eu...
"The first US shale gas sailed into Europe bringing controversy in its wake.
Ineos, the chemical group, said that its own gas carrier arrived in Norway on Wednesday with 27,500 cubic metres of American ethane on board. Shipments to Ineos's UK refinery at Grangemouth are scheduled to start later this year.
"This is a strategically important day for Ineos and Europe," said Jim Ratcliffe, chairman and founder of Ineos which has spent $2bn on different aspects of its import programme over five years."
Meanwhile in Skardiborgibadass: http://oesg.org.uk/wp-content/uploads/2016/04/The-future-business-opport...
"FIVE Fracking companies to descend on Scarborough Spa! They're determined to shmooze the SBCouncil & businesses into believing that the Toxic Risks of Fracking are 'worth' taking! They've even headed a talk by UKOOG 'The Size of the Prize' ~ their greed knows no bounds, they plan to carve up OUR countryside! Talk about desperate to have a win?!"
Oh, grooming?  Plastic Fantasic ...  I see no plastic ... Do ya spose they could print this on bank cards?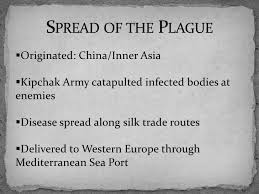 Ah, so ... Florence ... 
https://www.youtube.com/watch?v=2EIeUlvHAiM
Hmmm ... Tin, Lights. A Catapult Hat. Can we TM that?
Kipchak Army,  huh?  dyor ;-)  
Shake it Out  ... https://www.youtube.com/watch?v=WbN0nX61rIs
Oh.... PKB -  Ineos is an acronym of INspec Ethylene OxideSpecialities, a name derived from their first acquisition in 1998....  "Ineo" is Latin for a new beginning, "Eos" is the Greek goddess of dawn and "neos" means something new and innovative. As a result, the name Ineos represents the "dawn of something new and innovative"
Ethel.   I mean who in their right mind would call a natural gas company Rathlin or Cuadrilla (Godzilla) or I-Gas (I Ceaser) ....  Diabolical Knaves.
TFFT ...  Pie ;-0  https://www.youtube.com/watch?v=lNqYs1cJ0nw