Submitted by Captain Qahn on
A swift update on wots going on in Frackland...
The North Wales police & crime commissioner withdrawing support to the Lancashire police : https://drillordrop.com/2017/07/24/north-wales-police-pulls-officers-out...
Cranes? https://drillordrop.com/2017/07/27/crane-operator-pulling-out-of-work-at...
Sadly the notorious Ian Crane is still at large.
How not to drive a Truck: https://drillordrop.com/2017/07/27/lorry-protest-outside-lancs-fracking-...
One wonders how they would deal with these people in the good old US of A. ... there are many videos on you tube courtesy of 'Kirby Misperton' anti-fracking activist of folk throwing themselves in the way of vehicles and lying in the road... and ya kinda wonder about their sanity & safety.   Having driven past the KM8  activist site several times (on the road to Flamingoland) and other Ryedale routes you kinda wonder if the activism site is in the wrong place.  Hey ho... that said it is generally quite peaceful .
Anyhoos enough drivel, here is the latest from the local Rake:
http://www.gazetteherald.co.uk/news/15427024.Concerns_over_fracking_poli...
"A RYEDALE MP has said he will call for a moratorium on fracking if protections are weakened.
Kevin Hollinrake, MP for Malton & Thirsk, made the comments after meeting with Greg Clark, secretary of state for business, energy and industrial strategy.
Planning permission was granted to Third Energy in May 2016 to frack at Kirby Misperton. The frack is due to start in the next few months.
Mr Hollinrake said: "My concerns had been raised following new proposals in our General Election manifesto to change the planning status and environmental oversight.
"In a discussion with Mr Clark about the government's future plans for shale gas, I expressed my serious reservations about the proposed changes of policy to designate non-fracking drilling as permitted development and moving the decision making from local authorities to the National Planning Regime without some of the clear guidelines and restrictions on development detailed in the North Yorkshire County Council Draft Minerals and Waste Plan.
"I also raised similar concerns about the establishment of a new Shale Gas Environmental Regulator.
"After the decision to go ahead with fracking was made in Parliament in January 2015, I helped campaign to prohibit fracking from wells that are drilled in the surface of protected areas, such as National Parks.
"My position on this has not changed. Likewise, I will continue to ensure that applications immediately outside of specified protected areas will also be subject to the same restrictions and covered under our planning laws which protect the visual impact of protected areas.
"I remain supportive of shale gas extraction so long as regulations are in place to protect both our environment and our countryside. If this does not happen, then I will call for a moratorium."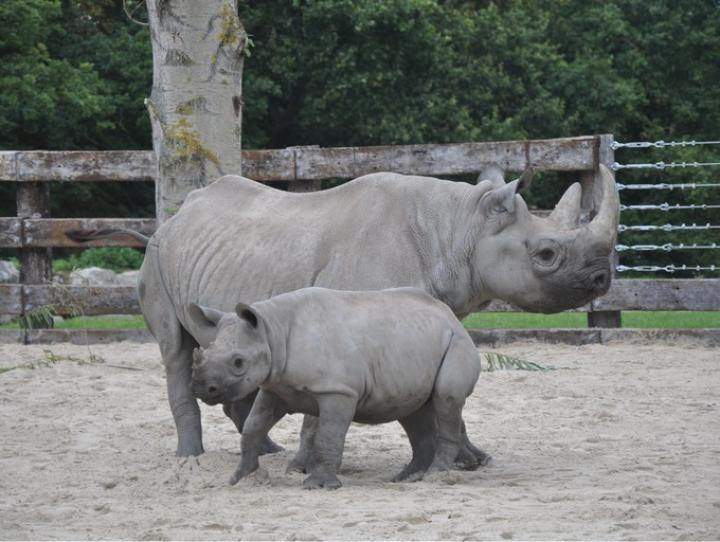 Ooh err.  Good job there is a Mineral & Waste Joint Plan in action eh.  
Meanwhile what does Third Energy have to hide?
Absolutely nothing.   'the Truth will Out'  ... https://www.third-energy.com/
Indeed, now we get to the exciting bit:-)  The Hydraulic Fracture Plan:   https://www.third-energy.com/sites/default/files/Hydraulic%20Fracture%20...
https://www.youtube.com/watch?v=-0WNbm1jz6A
btw would those inconsiderate barstewards low-flying Chinnocks at 4.00 am turn off their blasted lights. 
ps the conservation work at Flamingoland is outstanding.
ref: https://drillordrop.com/2017/07/23/whats-happening-this-week-24-30-july-...
Carnivals.
'it was a Ferrari'
Oh dear.
http://www.thenorthernecho.co.uk/news/15428792.Call_for_debate_on_lorry_...
Oh .. about those Chinnocks.
"The first commercial fracking well in the UK is set to be drilled within weeks in spite of strong opposition from protesters at the site near Blackpool. Lorries brought a drilling rig to the Lancashire site of shale gas explorer Cuadrilla during the early hours of Thursday under police escort, before anti-fracking activists could block the company's main gate. But in an indication of how protesters are determined to try to disrupt Cuadrilla's operations, later in the day four activists from environmental group Reclaim the Power locked themselves inside cars at the site entrance and placed their arms in concrete so they could not be moved without being injured. Cuadrilla has had to wait six years to frack again after causing a minor earthquake near Blackpool during a test in 2011. After securing planning permission from the government last year to frack at a different site in Lancashire, Cuadrilla now hopes to start a long-awaited shale gas revolution in the UK similar to that witnessed in the US. Britain has an estimated 1,300tn cubic feet of shale gas reserves, mainly in the north of England and the Midlands, according to the British Geological Survey. If 10 per cent could be extracted, it could satisfy the UK's total gas needs for 50 years, based on current consumption levels, the government has calculated. Hydraulic fracturing, or fracking, involves injecting a mixture of water, sand and chemicals underground at high pressure to crack rock and release gas. Drilling is done horizontally as well as vertically to expose a much greater area of resource-bearing rock. Opponents fear environmental damage, saying the liquid left below ground by fracking could seep into aquifers and enter domestic water supplies, among other things. Maya Watts, one of the protesters blocking the gate leading to Cuadrilla's site, said: "Stop the fracking industry before it really gets started, as it will be hazardous to health, awful for agriculture and terrible for tourism." While fracking has unleashed large-scale oil and gas supplies in the US during the past decade, it has proved controversial in Europe. France has banned the activity, while the devolved governments in Scotland and Wales have imposed moratoriums. Since the minor earthquake unleashed by Cuadrilla's 2011 test, shale explorers have struggled to obtain planning permission in the UK. However, Third Energy secured permission last year and is poised to drill in North Yorkshire, while companies including Ineos, the chemicals group, and IGas, the oil and gas producer, have licences to explore. Cuadrilla hopes to start drilling the first of four horizontal shale gas exploration wells at its site on a farm near the village of Little Plumpton soon. A pilot well will be drilled to approximately 3,500 metres deep. Horizontal wells off it will follow at depths of between 2,000m and 3,500m. Francis Egan, Cuadrilla's chief executive, said: "Developing an indigenous source of natural gas is critical for UK energy security, our economy, jobs and the environment." Lancashire county council said the early morning delivery of Cuadrilla's drilling rig by 30 lorries breached planning conditions and warned the company not to repeat the move. Cuadrilla said it acted on police advice. The latest round of protests against Cuadrilla began in January, when the company started preparing its site near Little Plumpton. Police forces beefed up their presence to around 100 officers this month, in response to increased protests by Reclaim the Power and other groups...
There have been more than 180 arrests at the site since January, said Lancashire police, most for obstructing the highway. Cuadrilla's site is located off the main trunk road between Preston and Blackpool, which has been blocked regularly by protesters lying in the road or chaining themselves to lorries. Backing Fracking, a group representing local residents in favour of gas exploration, have praised the police. Supporter Paul Tattersall said: "Not everyone that lives nearby is against fracking, but we're all being affected by the behaviour of the unruly activists from across the country that have descended on us and are constantly engaging in stunts that close the main road between Blackpool and Preston."
https://www.ft.com/content/8c980c6c-72d9-11e7-93ff-99f383b09ff9
Not quite so blind...
Now about those lawnmowers.