Submitted by Mortal Mindy on
The final design for a new  Minehead for a planning application is revealed:
This is the outcome of  a Conspiracy Theory that can now be explained:
Step One was for Bingo Bob to piss off the EU by exposing its culture of expenses payments to MEPS and then get voted into a Govt that wants the UK to get OUT of the EU.  The EU then decided to invest more money into the UK as a bribe but its payments system,  and possibly a rogue clerk with fat fingers,  sent millions of Euros by error to the UKraine.   To cover up this 'ledger' error the NIA published quantum pictures of President Putin riding naked on a stallion.  This homophobic plot to fist the President was short lived when President Putin  put in a final bill for it's gas supply see  Gazprom  (http://en.wikipedia.org/wiki/Gazprom).   The EU and Russia are continuing to fight this out in the UKraine. Don't mention referendums.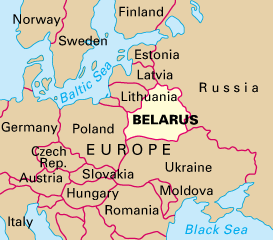 Step Two started with the American TV Series 'LOST'  -  A never ending emotive character based story that hooked millions of people into believing that missing aircraft aren't really doomed at all.   Following the  hijacking of a  passenger plane in the South Indian Ocean, http://www.nbcnews.com/storyline/missing-jet/will-missing-malaysian-airl... -  the other side of the world were busy flashing their 'apparel'  and exposing thier tools of the trade, exhibiting their latest radar infrared and survellaince, search and rescue systems,  sonars devices along with submergable equipment and revealing the full  extent of their combined military forces, the MoD and US Defence installation at Fylingdales were busy checking their pension contributions against redundancy payments and asking how long have we got left?  More than the four minute warning we get ? 
Step Three - After Bingo Bob visited Boulby a plan was made to tunnel further out into the North Sea to link the Moors up with Belarusa, by passing Poland (because the Daily Mail says they are all here now anyway) .  Anyhow the US Dept of Incorporation with some insider knowledge from Ed Asquith (who had completed an under cover mission to the Ukraine)   got wind of this devious plot and decided to Release the Krachen!  Unfortunately, Siemens (in a bid to rebrand Germany as quite cute really)  built one of these instead: http://www.youtube.com/watch?v=Ca9RWyZ8zVU&feature=share , then Quadrilla was sent in to breath fire up the renewable energy and windfarm's back sides, based in and around Hull, where they are secretly building Noah's Ark.
Meanwhile back in Whitby pilgrims are arriving for the Celebration of Easter, but thats another story .... something to do with snakes .... and not been able to get a bus except every other Thursday :-)
http://www.youtube.com/watch?v=Bz7bvoehjrA
Still tuned in?   RALMHO - pick a card, any card, only one mind:
Option  2:   http://www.youtube.com/watch?v=c7hq8D2FSTo