Submitted by Benefitz Betty on
There once was an ugly duckling ...
"The Liaison Group Forum will meet quarterly, as a minimum, throughout the construction and post-construction period. Chaired by the Company, its membership will include representatives from the National Park Authority, parish and town councils, local residents and wider community stakeholder representation as appropriate.
The purpose of the group is to facilitate liaison between local stakeholders about construction, providing updates about progress and to enable any concerns to be raised and resolved. Agendas, minutes and presentations from each meeting can be viewed by clicking on the PDF icons in the table below.."
Oh.  "There are quarterly Liaison Group Forum meetings with local elected representatives that are open to members of the public to attend. The purpose of these meetings is to provide Project updates and receive community feedback. Minutes of meetings are available using the link to the right and future meetings will be publicised on this website."
http://siriusminerals.com/our-project/latest-construction-news/
Under the S106 provision ... anyone can trott along.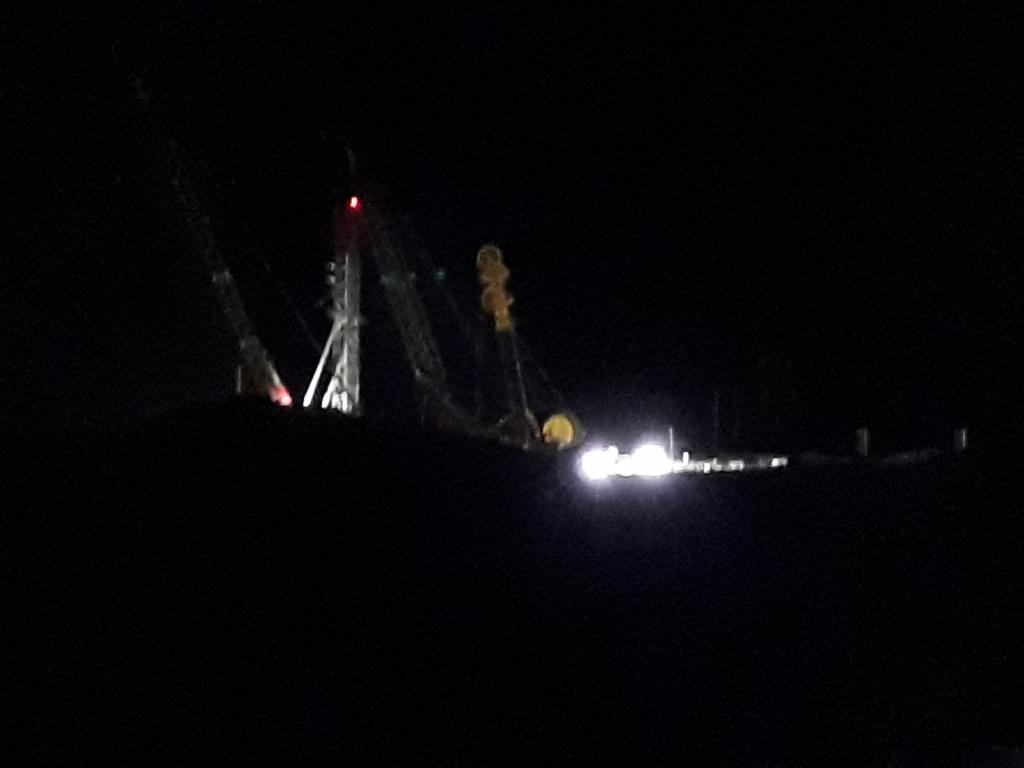 Simplified ?
The 'Section 73' application is to be decided by the NYMNPA on 16th November 2017 and is an open public meeting following public consultation that closes next week.  An officers report will be made prior to the meeting (usually 5 days).
Concerning the 'Minor Material Amendments' in the grander scale of the development, the drift access, reduction to the number of shafts (7 :4), shaft width, relocation of drainage ponds (attenuation)  etc etc should not spoil a thing.   Afterall there is plenty of landscaping and scoping.  Technology has moved on since 2015 with the Mining Inspectorate states that you don't need 7km between shafts (for ventilation)  and 14km will do.  Hence the reduction in shaft numbers and the spoiled having to travel a little bit further.
https://www.youtube.com/watch?v=obR-9gfmkQY
Always keep your options open.  Until the Section 73 decision is made and the final spoil spot is designated Toketts and  t'other one are still on the table.
With new challenges and new ways of working the exploratory drill rig at SM14 (ABC)  (three shafts to be sunk two to a depth of 1500m) a 12 month extension has been requested. Believed to be currently working at a depth of 1000m, with a wee bit of 'warmth' this should be completed within three months.   The exploratory rig will gather all the geological  information needed for all three shafts. Of the three winding gears one has been designed to be horizontal.
Lockwood is underway with the shaft sinking due to start January 2018 to enable two TBM's - one to head up north to Wilton and one to head down towards Staithes... somewhere left off Boulby.  
With today's RNS confirming  a 750,000 Torp with the Asia-Pacifics one might have thunk all of Boulby's annual Polywotsits and production had been sold  and indeed necks had been saved.
However, mebbe this was not meant to be.
Boulby are expected to present a Full Planning application (including MDT test) to the NYMNPA by end of this working year with ICL expecting a determination by Spring.
Viability and sensitivity to the environment are to be weighted with no existing extension to the current permissions.  Ain't that a goose.  
Mind some decisions are to be delegated & all planning news can be found on't NYMNPA website.  Thou if one is not digitally enhanced the Moors Messenger should suffice. 
The s106's have enabled a whole programme of short term works with more strategic projects planned once operational.
For example Core Policy D - 7000 HA of trees is equal to 5% of the park area, with 10 ha to be planted in 2017, tree planting is to be ramped up along with production and a Woodland Creation Officer's post had been created.  Trees can only be planted with the landowners permission.
New challenges, new ways of working.
Dark Nights.    
https://www.youtube.com/watch?v=IS7tvtvrIm8