Submitted by Benefitz Betty on
We don't have to look far to find Members of the Government's 'Twonks', 'Tories' or 'Nasti Party' who are all too willing to support Slasher Osborne and his version of Austerity measures that punish the most poor and vulnerable.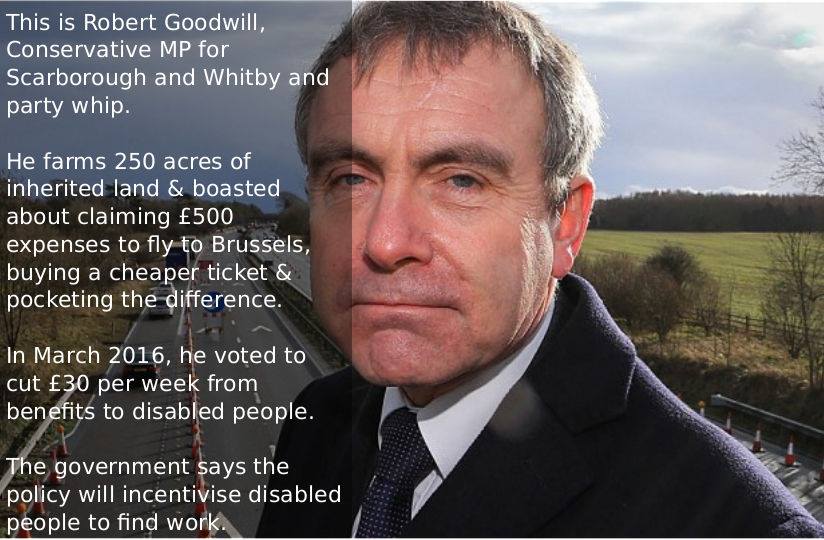 It might only be £30 per week ...
" The Government speaks of the value of work, while creating barriers to our employment by the toughening of schemes many rely on for independence. Changes to Access to Work guidelines mean that disabled people are now often required to make increased contributions to equipment vital to employment. People are struggling to secure funding for wheelchairs and vehicles, leaving many stranded, stressed and struggling to find or retain a job."
"Cruel cuts to benefits for sick and disabled people will now go ahead, after Lords were forced to back down in their opposition to Government plans.
Ministers were twice defeated by Peers over plans to slash Employment and Support Allowance (ESA) by £30 a week.
But the measure was today pushed through the upper chamber, in what Lord Low described as a "black day for disabled people."
http://www.mirror.co.uk/news/uk-news/tories-force-through-esa-disability...
How did Scarborough & Whitby MP Robert Goodwill vote?  As if you need to ask : http://www.theyworkforyou.com/mp/11804/robert_goodwill/scarborough_and_w...
http://www.theyworkforyou.com/search/?pid=11804
https://petition.parliament.uk/petitions/124016
http://www.independent.co.uk/news/uk/politics/esa-wrag-disability-benefi...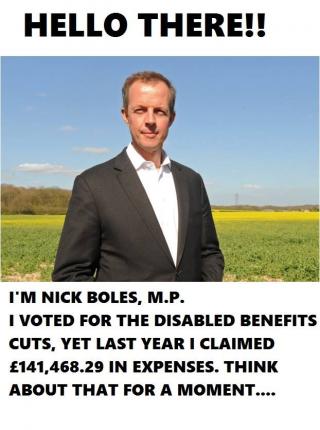 etc etc etc