Submitted by Mortal Mindy on
On 26th February Council sets its annual budget.  The public have even been consulted, and the SNooze too is running out of any earnstwhile comment other than the usual moaning minnies aided and abetted by the latest in Victor Meldrews.  http://www.thescarboroughnews.co.uk/news/local/time-running-out-to-comme...
SBC "We're reminding residents that they are still able to comment on our annual budget consultation up to and including Monday 8 February."
Listing some of the Budget highlights: "In 2016/17 the core funding due to be received from Government will be cut by £1,093,000 and we will face a number of unavoidable cost pressures. This will result in a funding shortfall of £2,047,000. To balance the funding gap, the draft budget report is proposing efficiency and savings proposals of £1,608,000 and a draw of £270,000 from reserves. This leaves a shortfall of £169,000, which still needs to be identified..."
Nick Edwards, being neither muggle nor Lord Voldemort nor he who should not be named (Section 151 Officer) has neither waved his magic wand nor is about to raid Gringots, though a balaclava and sworn off may come in useful... Nope, the draft Budget first went to Cabinet in January : http://democracy.scarborough.gov.uk/documents/s67026/1627%20Draft%20Budg..., all of the Members have been consultated, including a slidey side show. Bootlegged  https://www.youtube.com/watch?v=lgCZN1rU5co
In short rates are set to rise by 1.99% equivalent to less than 10p for the majority of properties. (should be 10%)  Fortunately Nick has been able to guesstimate the next five years budget requirements, cuts, cuts, scuttles. Reapers.  So, at least this annual assault on the budget should be avoided.  The only excitement left to conjour up is where will the mysterious £169,000 appear from?  
Will the Council be forced to sell its hidden stash of brown stained envelopes.  Will any Greenshield stamps be found behind the trophy cabinet. In true Lord Voldemort style we have found some cunning plans to yet be hacked off:
A Ban on Blackberries & foraging :-) http://www.telegraph.co.uk/news/politics/council-spending/12135786/Counc...
Paupers Funerals for All :-) http://www.telegraph.co.uk/news/uknews/10584884/Paupers-funerals-making-...
Spare the Rods ... spoil the Capital, punishment: Broomsticks ;-) https://www.youtube.com/watch?v=vmezIIrFQmY
Other than the Budget, revenue, Council has a Treasury.  Gringots ... Gotten Gains: The Draft 'explains'
http://democracy.scarborough.gov.uk/documents/s62900/1553%20-%201-%20Dra...
The Dept of Punishment ...   painfully explains the need for inward investment, and the NNDR requirement to meet the Local Govt. Financial Settlement. Indeed the Council expects to achieve surpluses. Currently surpasses are jointly shared and settled with NYCC, NYFR & Central Govt.  
Needless to say good ole Nick has so far been defensive of the Council's Capital borrowing holding to a very reasonably low £4mil, added to this year by £8mil for the water park and a further £8mil for erm, other siezable assets. Currently, the Council's Capital borrowing is within a 'comfort zone' ie the interest repayments are covered within the annual revenue budget.  The 'squeeze'  would come in at circa £20mil. Together with the Council's investment plans offset against its Capital borrowings the rate of interest is about 2.5%.  The question to members is 'do you feel lucky'? 
https://www.youtube.com/watch?v=AmkMEoVb6rA
As explained by the Council's Treasury consultant of Capita, a lot depends on the Bank of England's base rate of interest, will it rise will it fall? Who knows.  How risky or risk averse is the Council 'feeling' in its appraisal of the investment markets.  (No, they are not allowed to invest in commodities, only certified banks and financial institutions). Darn goes the  list .. lisping.  Is cash King? Now is a good time to borrow if interest rates were to rise. What if they fall ... slippery slopes, ropes, nope, the Council didn't invest in Icelandics.   More importantly, the Council has and shares the Central Govt.'s credit rating.  Currently standing at AA+.  If a good deal was to be gotten, it would be now.
Why now?  Erm, 'devolution'. Devolution of economic powers to the Northern regions would also devolve or perhaps dissolve a Combined Authority's credit rating.  They may or may not enjoy the Govts. credit rating of AA+.  That basically means low risk borrowing as the UK is seen to be a 'safe haven' for inward investment on the global market. So, erm, should the North take a devoluted credit rating, what would that be? Could it be forecast? Would it enable or disable budgets, borrowing and returns on investment to be foretold ...  is devolution to be dreaded, or a return to Crystal ball time?
https://www.youtube.com/watch?v=PSTHMxBttlU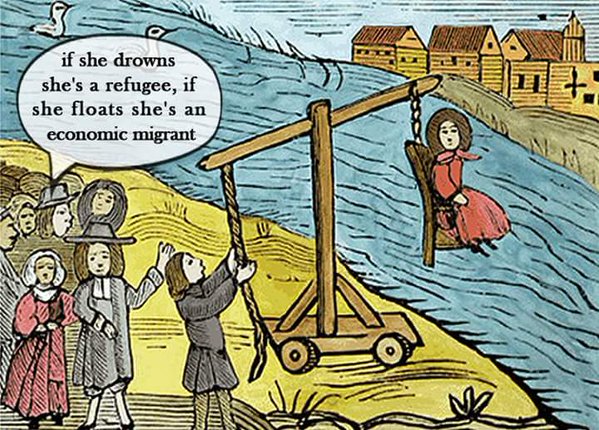 Anyhoos, mebbe things could be and indeed get a lot worse, for example, headlining the Northern Echo,  'tis a slasher; 
"DARLINGTON Council has today announced plans to slash £12.5 million from its budget with drastic cuts which will lead to hundreds of job losses and impact on every corner of the borough....  No department will escape unscathed with social services, health, libraries, street cleaning, children's centres and grass cutting among the services to be hit hardest. In a move which is likely to prove hugely controversial the council is proposing to dispose of Darlington's Victorian Covered Market with stall holders being given first refusal."
http://www.thenorthernecho.co.uk/news/14252853.Council_cuts__Libraries_t...
Cuts to the Vexations?  ... https://www.youtube.com/watch?v=KpN_TOP9hg8
Rule of thumb, look behind the 'headlines'  http://www.darlington.gov.uk/business-and-licensing/tees-valley-combined...
Wot devolution looks like : http://www.darlington.gov.uk/media/823940/tees-valley-combined-authority...
Get stuck in : http://www.scarborough.gov.uk/latest-news/budget-consultation-reminder
Mind, things could be a lot better .. £600mil @2.5% 15mil over 10 years ... Potting sheds...
Brass Bands.
https://www.youtube.com/watch?v=x3ce_UnV3zA