Submitted by Mortal Mindy on
Grand Banks Cod Fishery : The Near Total Decimation Of A Species
 ( Is This The Future For The United Kingdoms Fishing Industry? ) 
In the mid 1980s the inshore fishermen of Newfoundland were warning that cod catches were down and the average size of the fish they were catching was reducing. However, all scientific advice maintained that stocks were healthy and the 250,000 ton annual catch was sustainable. It was not until the late 1980s that the scientists and government accepted that the cod stocks were in deep trouble. Drastic action was needed, but fearful of upsetting the fishing industry and causing job losses only small reductions in quota were imposed. Following re-analysis of existing data and new scientific surveys it was found in 1990 that Grand Banks cod stocks were in terminal decline. In 1994 a major scientific study made estimates that Grand Banks cod levels were 1% of what they were in the mid 1960s. Less than 2,000 tons of breeding stock remained.  The Canadian government acted by introducing a total ban on commercial fishing in the Grand Banks.  A number of areas of eastern Canada had either banned or severely limited cod fishing . The effects on the local economies were devastating. An estimated 30,000 fishermen lost their jobs in and around the Newfoundland area, while a further 15,000 people working in related industries such as shipbuilding and fish processing and selling also found themselves out of work. Fish processing plants closed down, trawlers were scrapped or sold to other countries for rock-bottom prices. As people left their communities to find work elsewhere, other small family businesses, found that they were no longer making a living wage. Around 46,000 people were thought to have left the province to seek work elsewhere following the collapse of the cod stocks. The collapse also had effects that stretched way beyond the fishing industries of Newfoundland. It was estimated that in the early 1990s the Canadian government paid $1billion in unemployment benefit, housing costs and retraining for people hit by the collapse of the cod fishing industry, and at least another $1billion was spent in the following years on similar measures.     
In the late-2000s it was noted that cod did appear to be returning to the Grand Banks in small numbers. The reasons for this fragile recovery are still unknown. Perhaps the damage done by trawlers is not permanent and maybe just maybe if left undisturbed for long enough the marine fauna and ecosystems can rebuild themselves. Of course this means no commercial activity happening. Either way the early stage recovery of the Grand Banks needs to be treated with the greatest caution. Twenty years later with no commercial fishing happening. Cod stocks on the Grand Banks are still only at a approximated 10% of mid 1960s levels. Hopefully in another twenty years stocks may be close to a full recovery. Can we be sure that in the future cod & other globally endangered stocks of other species will be given a chance to recover? Have lessons been learned by past mistakes or will Governments make the same mistakes again?.
As of late 2013 UK scientific data (Commercially Caught Species) showed fish stocks around UK shores are at an all time low. Our day boat inshore fishing fleet that is the mainstay of the industry for landing prime quality fish has dwindled to almost none existent. The decimation of fish stocks and the loss of thousands of jobs within the industry was brought about by the laxity of  DEFRA and couldn't care less attitude of politicians. The hit & miss policing policy of DEFRA allowed greedy larger vessel owners, processing companies & vessel agents to cash in on the black fish trade. However it has to be said, that the majority of smaller owner/skipper vessels did abide by the rules. Abiding by the rules that were set in place to protect them, in the long run cost them & their crews their livelihood. Fish stocks are nearing the point of no recovery, almost destroying any hopes of a fishing industry for future generations. How will those in power answer our Children and Future Generations when they ask. "Where Have All The Fish Gone & Who's To Blame" ?. "Will those who have/are enjoying the rich pickings from this crime against humanity ever be made to pay?" Political cover-up involving alleged, under the counter deals have been made & are still being made on behalf of the Banks /Corporations / Large vessel owning / Processing companies.                                     
(Yorkie Gull)
https://www.youtube.com/watch?v=RcWFSZuLZb8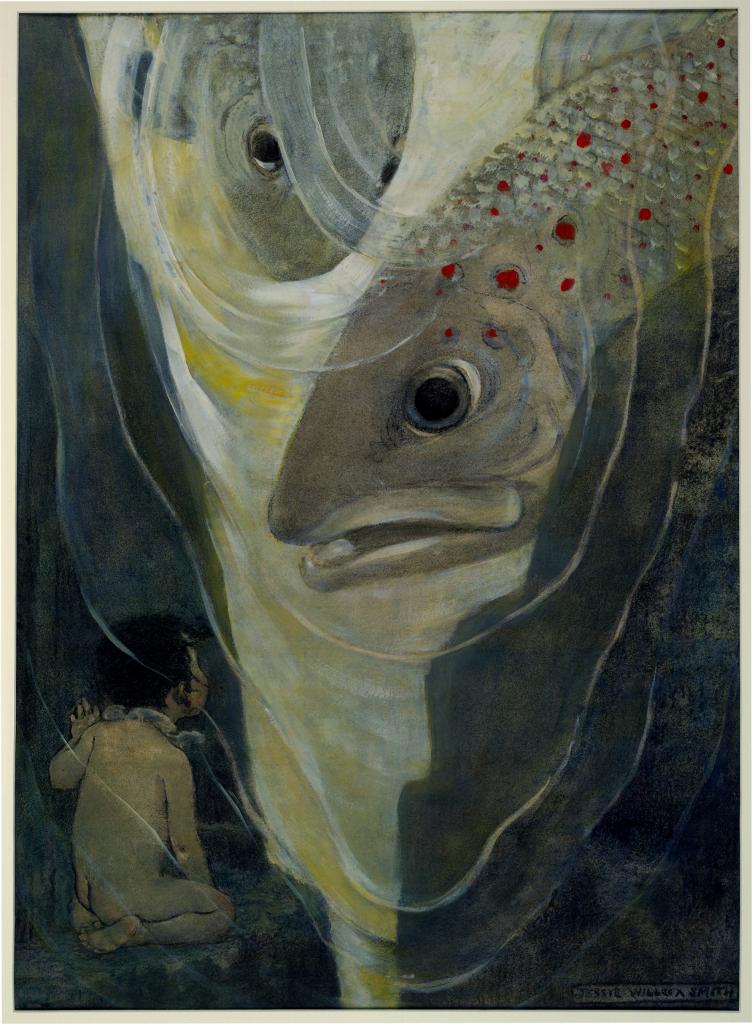 further reading/viewing:
google "Report on Authentication in Fisheries Monitoring - EU " page   page 15/65
http://www.independent.co.uk/environment/whitby-fleet-fined-163122800-fo...
http://news.bbc.co.uk/1/hi/england/north_yorkshire/4489914.stm
http://www.bbc.co.uk/programmes/p00g4l3n or google: 'BBC documentaries "Who says I can't fish"