A Three Point Five Billion ...Pi?
Submitted by Captain Black on
"The economic impact report, by leading consultants Quod, sets out the main impacts of the multi-billion pound project – to mine and export a vast resource of natural fertilizer called polyhalite. It finds that Sirius and its contractors have already employed 900 people in high-paying, highly productive roles across the project sites – including 66% from the local area – and supported a further 245 indirect jobs."
https://siriusminerals.com/latest-news/news-stories/sirius-is-bringing-s...
"Sirius expect to reach the polyhalite seam in 2021 and to be producing 10 million tonnes of fertiliser per annum by 2024."
https://www.yorkshirecoastradio.com/news/local-news/2896946/whitby-potas...
https://www.youtube.com/watch?v=3mMN693-F3U
https://siriusminerals.com/downloads/economic-impact-report-2018/
Three conflicting views on the cost.
Go Yo: https://www.thescarboroughnews.co.uk/business/campaign-there-has-never-b...
"Speaking about the Power up the North campaign and how Sirius is contributing to the economy, Mr Fraser said: "Our £3bn polyhalite mining project is already creating jobs and positive economic benefits but our project alone is not enough.
"To truly realise the positive knock-on economic effects of investments like ours, and to attract more like them to the region, urgent action is needed."
Awesome.
https://www.youtube.com/watch?time_continue=129&v=3hhBxo1H5wA
Oops ;-) Conveyors. 
https://www.youtube.com/watch?v=wWPGAQBK9Xs
"Ammonia – a pungent gas that in large concentrations can cause stinging in the throat, eye damage and even death to humans – is associated with animal manure and nitrogen fertilisers. When these fertilisers are used on the land, the nitrogen can also wash off into nearby waterways, where it causes the overgrowth of some plants and the death of others, disrupting natural ecosystems."
https://www.theguardian.com/environment/2019/jun/18/ammonia-pollution-da...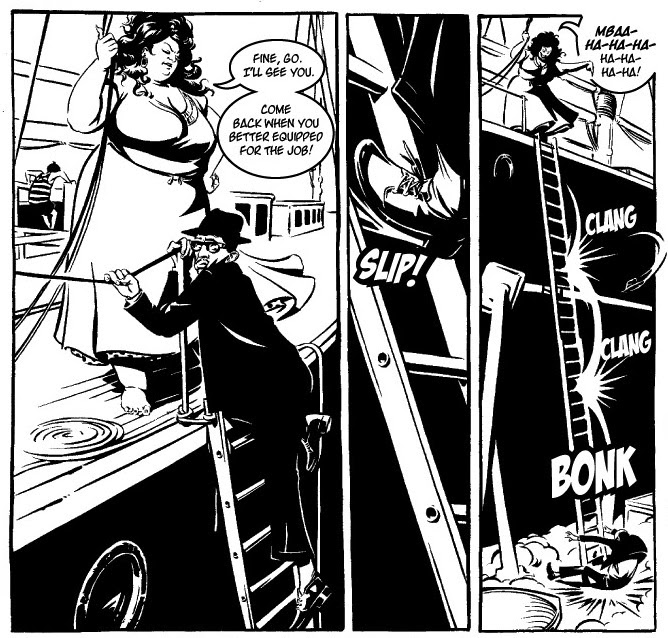 ""We," I take from this, are not big on vegetarians. And given just how much beef Gina's staff are apparently consuming, I'm a little worried about the profits being, quite literally, eaten..."
Think. (A Cost Benefit Analysis..)
"Notes: 1) Based on indicative corporate financing structure. Production forecasts, pricing, operating costs and capital costsare as per the SRK CPR with the exception that prices and costs are nominal, inflated at 2%. 2) Commercial production assumed to be 10 Mtpa. Expansion to 13 Mtpa will require additional capital of US$367m which is envisaged to be funded from cash flows generated after reaching 10 Mtpa. 3) Includes US$50m Hancock equity investment to be received upon entry into definitive documentation for the Stage 2 Financing. 4) Based on the expectation ofUS$2,500m facility being available with US$1,000m in further liquidity provided after all high yield bond issuances. Amount shown represents the drawn amount in the indicative case shown above. 5)Operating cash flow illustrative based on SRK CPR pricing and operating assumptions, after reduction of sustaining capex and pre-completion operating costs. 6) Represents a conservative downside case for contingency and escalation on which the Stage 2 Financing has been sized to ensure adequate liquidity. Base case contingency and escalation is US$467m."
http://siriusminerals.com/downloads/agm-presentation-june-2019/
I guess its flexible...4/5ths... that will be 3.2.
Ah, So ... 
"From the St2 deal in totality there is a potential maximum funding provision of $4825m made up of $425m of cash from new equity issue plus a $400m CB. These monies have gone through and are with the co (though the funds from the $400m CB are in escrow). A $500m bond needs to be sold by the co's Lead Arranger JPM by end Oct for the rest of the provision to be confirmed and signed off. That consists of a $2500m credit facility plus, once Sirius issues a further $2500m of bonds, will have an extra liquidity provision of $1000m. Only the $425m of equity issue is available as spending cash until this first bond is sold. At present cash burn that would only last around 6-9 months. Cash burn is accelerating."
"Two options: 1/ they fail to get their bond away, alternative cash raising by end this year in 4 months not 2020. 2/ they suceed with the bond, then $4.4bn more is available to the co.  Major spends to First Polyhalite at end 2021:
Shafts, MTS/$m.
Woodsmith Production Shaft 246.1
Woodsmith Service Shaft 284.7
Woodsmith & Lockwood Beck MTS Shaft 148.8.
tot MTS inc fitout 1,498.6
Tot 2178.2. Less than half the money available from the St2 deal.
Add some 500 extra from other stuff, but take some twice as much off as having been spent already from St1 and from recent issue."
Thank You ;-) https://www.youtube.com/watch?v=mCDA-m-TQdU
"Although funds under the RCF are expected to become available to the Company at the same time as the proceeds of the Initial Bonds, the Company currently expects to draw upon the RCF later, in tranches."
"The Company is expecting to achieve first polyhalite from the mine by the end of 2021 and is initially targeting production capacity of 10 mtpa from the Project by mid-2024, at which point, the Project is expected to be capable of producing up to 7.0 mtpa of granulated POLY4 product at steady state, with the balance as coarse POLY4 product. The Company intends to implement the Project so that production capacity is phased to rapidly increase to 13 mtpa by early 2026 (under existing planning permissions/consents) by incremental addition of mining, granulation and harbour capacities and eventually up to production capacity of 20 mtpa by early 2029, subject to receipt of additional planning permissions/consents and the completion of additional infrastructure."
Bringing the Project to an initial production capacity of 10 mtpa will involve the construction of an underground mine to enable the extraction of polyhalite, along with the necessary infrastructure both above and below ground that will be required for transportation, processing and distribution. Construction comprises the sinking of two vertical mine shafts to access the polyhalite deposit and building the MTS, the MHF and the OLC, to transfer the product from the MHF to the PHF, which receives, stores and screens the final product and transfers it to vessels berthed on the RedCar Bulk Terminal (the RBT Wharf). The Company expects to progress the Project in two primary phases: the Initial Construction Phase and the expansion phase, covering the period from the end of the Initial Construction Phase until production capacity reaches 20 mtpa (the Expansion Phase). The Initial Construction Phase is intended to achieve first polyhalite from the mine by the end of 2021,
production of saleable tonnage by early 2022 and commercial production capacity of 10 mtpa by mid-2024."
"The Company is considering an outsourcing arrangement pursuant to which a third party would construct the harbour facilities and associated infrastructure needed by the Company to reach production levels of up to 10 mtpa and the Company would pay fees for use of the facilities."
"The RCF is expected to have a 7 year tenor and an annual interest rate of LIBOR plus 5.0 per cent."
"Subject to any prior cancellation or prepayment of the loans outstanding under the RCF, the total commitment under the RCF would be permanently reduced by 60 per cent. of the net cash proceeds of any Relevant Securities (other than net proceeds of any issue of common equity) issued, e.g., by approximately US$300 million for each US$500 million. As a result of such reduction of the commitment under the RCF, the Company would, for example, have an additional US$1.0 billion of funding available for drawdown under the RCF following the issuance of a total aggregate amount of US$2.5 billion of Take-Out Securities."
http://siriusminerals.com/downloads/jp-morgan-high-yield-conference/
£3.52bil  subject to sustainable construction & the Port Facilty.
http://siriusminerals.com/downloads/2018-q4-progress-update/
"RSV undertook a high-level review of the capital cost in the current estimate for the shaft and shaft infrastructure portion of the project scope. Overall the capital estimate is of good substance and the methodology applied in compiling of the estimate and the pricing used cannot be faulted. The estimate complies with the required accuracy level and the risk and range analysis was done to satisfaction. No major omissions were identified.
The total shaft & shaft infrastructure cost equates to USD 1,049 M of the total capital reestimate (before actual spend to 31 December 2018 and removal of USD 79.5 M assumed for mining equipment lease). In total 85.7% of the estimated cost on the shaft and shaft infrastructure scope has been procured. The contract for the major shaft & shaft sinking activities has been awarded to DMC on a target price based contract. The source of cost information utilised in the latest estimate are the pricing received from contracts that are in place for the various work packages. Where no contracts are in place quotations were obtained from the market and the pricing utilised. No provision, other than contingencies, could be identified for possible scope and contract growth.  The estimate is presented according to the project WBS. The WBS is well developed and all areas of the project are clearly defined. RSV identified a few minor issues for Sirius to address in future estimates in respect of commodity coding, foreign exchange rates, and splitting scope items by supply and installation."
"Mineral Transport System
The MTS equates to USD 1,499 M of the capital estimate (before actual spend to 31 December 2018)"
"Shafts 1,048.8 :  969.33
MTS 1,498.6 : 1,498.6
MHF 308.9 : 308.9
Port 272.31 :  29.24
Permanent infrastructure 70.9 : 70.9
Offsite works / utilities connection 18.9 : 18.9
Construction Facilities and support 203.7 : 203.7
Owners costs / Other 366.62 : 366.6
Escalation 119.5 : 119.5
Contingency 347.5 : 347.5
Total 4,255.7 : 3,933.1"
Pi.. Almost ;-)
https://www.youtube.com/watch?v=QU7QylajLbQ
In my humbly bumbly ... £ 3.146bil
"The way to an iron stomach" 
http://liberum.com/models/sxxj79vi8n502m
"That's simple. But I'll need her help on the main course, since I own no cows, or stations ...  Brutal. Buy a copy and support drought relief; it's an important cause."
https://www.theaustralian.com.au/weekend-australian-magazine/columnists/...
https://www.ginarinehart.com.au/things-we-love/
About Phase 10 ... ;-)
https://www.youtube.com/watch?v=ZZ5IWRz78DY
Image ref: http://comicsbin.blogspot.com/2014/10/
The Consistant.
"It's a niche audience."