The China Contingent 2018
Submitted by Jake The Stake on
Teresa May and her top UK team land in China.
Standing behind the Del Boy character on Teresa  May's right is CEO of Sirius Minerals :-)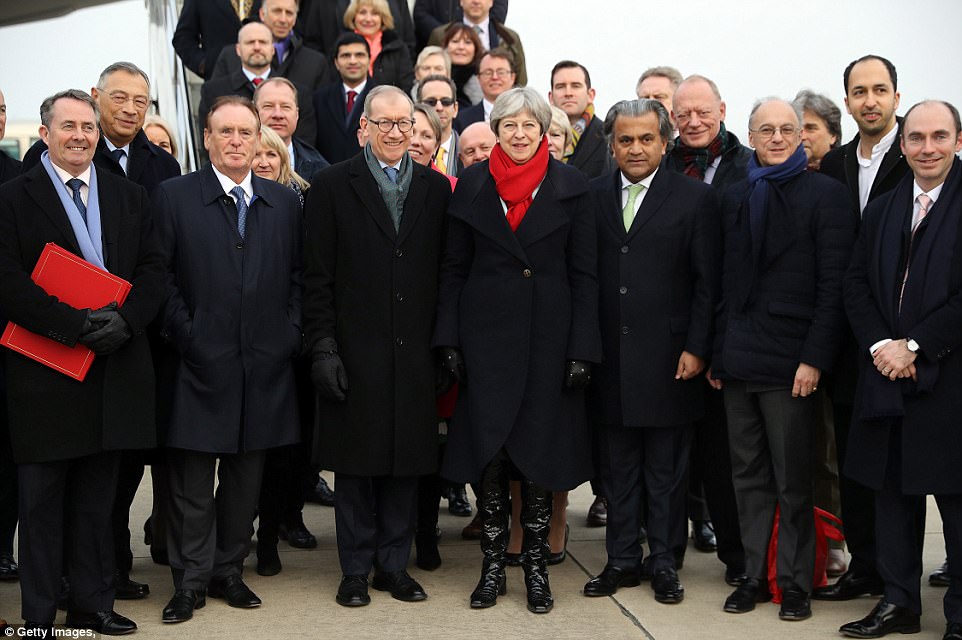 "It's claimed the North Yorkshire site represents the "world's largest high-grade known deposit of polyhalite", which is a multi-nutrient form of potash which is used as a fertiliser.
Chief executive Chris Fraser, who also attended the first meeting of the UK-China CEO Council, chaired by the PM, said the company had already secured a number of Chinese customers.
Mr Fraser said: "China is an important market for us as it faces more pressures on its crop production due to an increasing population and soil nutrient deficiencies.
"We already have important customers in the country and visits like this are an important way of strengthening relationships with partners that we expect to last for many decades."  https://www.gazettelive.co.uk/news/teesside-news/sirius-minerals-boss-jo...
via Twitter https://twitter.com/siriusminerals?ref_src=twsrc%5Egoogle%7Ctwcamp%5Eser...
Hmmm ... tis like a Spider Man movie , innit
https://twitter.com/shotcalla14?lang=en
http://www.bbc.co.uk/news/world-latin-america-42916261
http://www.bbc.co.uk/news/uk-42821084