Sirius Minerals 2018
Submitted by Benefitz Betty on
To Boldly Go ...  "12 January 2018  Sirius Minerals Plc : Quarterly progress update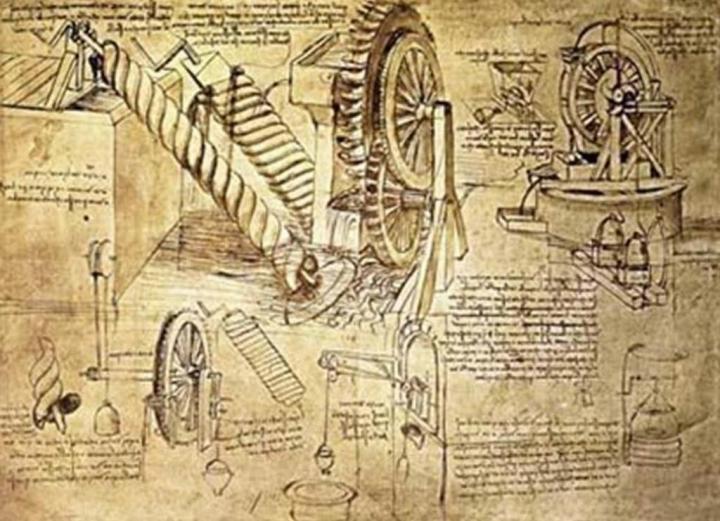 Safety : - The project recorded one lost time incident during the period.  As the organisation expands the Company is proactively engaging with all staff and construction partners to communicate its safety culture and Company values.
Cost and schedule : -The project remains on track to deliver first polyhalite and commercial production on time and on budget.  Current diaphragm walling ("D-walling") activities are approximately two months behind schedule following some delays in commissioning the D-walling equipment and some adverse weather conditions during the latter stages of the quarter.  The Company is confident that this small loss of time will be recovered over the remainder of the project schedule.
Permitting : - The conditions clearing process continues to function smoothly with all relevant conditions satisfied for the ongoing scopes of works at all locations. The application for 'minor material' amendments to the original planning application was unanimously approved by the local planning authority.  This approval covered the previously highlighted changes to the foreshaft and surface layout designs at the Woodsmith site.    
Site preparation : - The site preparation scope of work at the Woodsmith and Lockwood Beck sites is substantially complete.  A number of minor activities remain ongoing and will be completed in 2018.  At Wilton, site clearance and the removal of vegetation is underway to enable construction activities to commence.
Geotechnical investigation : - The production shaft geotechnical borehole, SM14B, is nearing the polyhalite horizon with drilling and testing complete to 1,329m.  Geotechnical and hydrogeological work continues to support and refine parameters used in the shaft design and construction methodology.  The mineral transport system ("MTS") seismic survey is nearing completion and continues to provide excellent quality data to support engineering activities.  MTS drilling is ongoing with the majority of the scope completed.  Over 2,500m of core has been recovered, logged and sub-sampled to confirm the geotechnical parameters required for detailed MTS design.  Current activities are focussed on the Wilton Portal and the MTS caverns at Lockwood Beck.
Shaft sinking : -  D-walling activities are progressing smoothly with three rigs operating on the services shaft.  Six panels are in progress or have been completed with a total of 48 panels required to complete the foreshaft for the services shaft.  The D-walling scope of work is approximately two months behind schedule due to delays in commissioning and adverse weather conditions across the quarter.  The Company is confident of recovering the lost time over the remainder of the project schedule.  Once D-walling activities are completed, excavation and fit-out of the foreshafts and surface basements will commence.  Preparation for these activities is progressing well, including contractor procurement and engineering. The Company is still working to finalise the shaft sinking contract.  This activity is the key focus of management's attention and all avenues are being explored to ensure a shaft sinking contract will be executed as soon as possible and the impact on the overall construction programme is minimized. 
Other project activities : -  Procurement activities for the MTS are well advanced with a view to commencing initial construction activities in 2018.  The Company is working closely with a number of parties in relation to the commercial terms associated with the tunnelling scope of work.  Front end engineering and design work for the port and materials handling facility ("MHF") is now underway and Sirius is engaged with a number of potential delivery partners.  The Company is also pursuing port outsourcing opportunities with potential partners and this process is progressing well. 
Commercial activities across all scopes of work are scheduled to be substantially complete by the middle of 2018 in order to facilitate the completion of the stage 2 financing process.   
Agronomy, sales and marketing : - During the quarter, the Company announced the signing of a binding take-or-pay offtake agreement with Wilmar International for the use and resale of POLY4 exclusively in South East Asia.  Wilmar is a leading global agribusiness with the capacity to reach a diverse customer base through well-established, trusted relationships.  The Company is continuing negotiations with a variety of potential customers in multiple regions to expand its commercial reach into new markets.  POLY4 continues to gain market acceptance globally from both industry participants and experts.  The Company has initiated 28 new agronomy trials.  The overall programme now encompasses over 260 trials on 32 crops in 17 different countries.
Corporate : -   Activities relating to the stage 2 financing process will gather momentum as the coming year unfolds.  The Company is intending to re-engage with the bank group during the first quarter by issuing a comprehensive due diligence information package.  This is the first major milestone in the timetable which is aiming to have commitments in place during the second half of 2018.     
* Review of 2017 milestones demonstrates good progress - The Company set out key milestones for 2017 at the beginning of that year.  Performance against these milestones is summarised below:  
Complete site preparation works at Woodsmith Mine and Lockwood Beck - Status: Complete•     Site access works complete.
•     Haul road, drainage, concrete batch plant and general infrastructure complete.
•     Site welfare facilities installed and operational.
•     MTS and reinjection pads complete.
* D-walling progress slightly behind schedule - Substantially complete D-wall installation for production and service shafts - Status:  Partially complete - approximately two months behind schedule
•     Scope of D-walling activities was substantially increased with the change to wider foreshafts.
•     Progress on production shaft has been deferred to allow for the SM14B drilling programme.
•     Delay is estimated by comparing progress against like for like scope (total m2 of panels).
Progress design activities for MTS and front-end design for harbour and MHF - Status: Complete
•     MTS scope of work at advanced commercial discussion stage with multiple contractors.
•     Design scope for MHF and overland conveyor complete and out for commercial tender.
•     Port outsourcing opportunities are being negotiated in parallel with internal design and build process.
* Wilmar offtake agreement signed - Execute incremental offtake agreements  Status: Partially complete
•     Offtake agreement signed with Wilmar International for South East Asia.  Seven years, peaking at 0.75 million tonnes per annum.
•     Commercial discussions for other key regions (Europe, Brazil, China, Africa) progressing well.
•     On track for stage 2 financing requirements.
Expand breadth and depth of the agronomy programme - Status: Complete•     260 trials on 32 crops in 17 countries.
•     Over 60 new trials commenced during the period. 
* The project remains on track to deliver first polyhalite and commercial production on time and on budget
Seek a Premium Listing and move to the Main Board  - Status: Complete
•     Premium Listing obtained in Q2.
•     FTSE 250 inclusion obtained at half year index re-weighting.
•     2017 total shareholder return of 24% vs 14% for the FTSE 250.
Preparation work for stage 2 financing execution in late 2018 - Status: Complete
•     Key advisors appointed and due diligence programme well advanced.
•     In principle agreement reached with IPA in relation to structure and financing process."
http://otp.investis.com/clients/uk/sirius_minerals/rns/regulatory-story....
https://www.youtube.com/watch?v=k1XrgHNvZxY
http://siriusminerals.com/site/assets/files/5437/ea85_dwall_factsheet_sr...
"In the minimal gravity environment of the International Space Station, astronauts often get taller as their spines expand..."
Rustle Rustle.
Ah, so ....
https://www.youtube.com/watch?v=d_00TmoxgE4&feature=youtu.be
Watson.