The Empire Strikes Back
Submitted by Captain Qahn on
"There is absolutely nothing here that is about opening up some kind of new empire or anything like that. This is about bringing countries together at various stages of development to talk about the importance of having a strong commitment to liberalising trade and investment because that drives growth and it drives employment in every single country."  It comes after plans for the inaugural meeting of 35 trade ministers from around the Commonwealth was criticised by UK politicians and dubbed "Empire 2.0" by civil servants.   
Former Treasury Minister Lord O'Neill of Gatley said it was "embarrassing" for the UK to be vaunting deals with the likes of New Zealand when it should be going after Brazil, India, China and Russia.  "Greece is bigger than New Zealand, banging on about a free trade deal with New Zealand is going to make zero difference to Britain's future in terms of trade," he said.    Scottish National Party Politician Alyn Smith called the plans "delusional nonsense" earlier this week, saying "A narrow Leave vote enabled this delusional nonsense to move from lunatic fringe to UK Government policy."   Scottish Transport Minister Humza Yousaf also said: "My ancestors fought against [the] British Empire in the Commonwealth. I suspect no-one wants a return to it. The Empire is dead, let it go folks."  However its supporters say the line is simply being used to "kill an interesting idea, ..."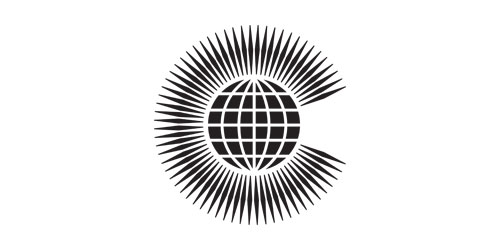 http://www.news.com.au/finance/economy/world-economy/uk-government-under...
"The UK Royal Commonwealth Society's policy director Tim Hewish said the meeting is the first step of the journey which could see greater trade and visa access for Commonwealth members in the UK. "It's also about Commonwealth more broadly and what they can get out of it, not just with Britain but with each other," he said.    A recent survey of businesses quizzed by the organisation found 90 per cent think Australia should be a top priority for a free trade deal.  Canada and Singapore were the second priority followed by New Zealand, India, South Africa and Malaysia. Previous studies also indicated support for freedom of movement between the UK, Canada, Australia and New Zealand..."
http://www.abc.net.au/news/2017-03-10/post-brexit-britain-strikes-back-o...
"There are few institutions quite as peculiar as the Commonwealth.  A coalition of some of the world's "largest, smallest, richest and poorest countries". Its exact purpose, apart from acting as a reminder of its predecessor the British Empire, has always been loosely defined and many expect it to wither.  But not those behind Brexit.  Some of the orchestrators of last year's historic vote think now is the perfect time to roll back the years.  For them, the Commonwealth is a diamond in the rough..."
Russia noticed : https://www.rt.com/uk/379574-liam-fox-new-empire/
Oh, Old Peculiar eh : "...  on Monday 13 March, schools and communities in 52 countries will mark Commonwealth Day 2017. This year, the annual celebration of the Commonwealth's shared values is themed 'A Peace-building Commonwealth'. Highlights include: The Commonwealth Service at Westminster Abbey at 1445GMT  *  The Gold Coast 2018 Commonwealth Games Queen's Baton Relay launch at Buckingham Palace at 1130GMT
http://thecommonwealth.org/media/press-release/peace-building-theme-comm...
Baton Relays : http://royalcentral.co.uk/uk/thequeen/the-queen-prince-philip-prince-edw...
Cody who? https://www.youtube.com/watch?v=3cBuQ0PuOcY
Oh.  A 100 day challenge?
http://www.bbc.co.uk/news/world-africa-39238808
https://www.youtube.com/watch?v=C1EeYB8Aog0