The Future In Five
Submitted by Captain Qahn on
To Bravely Go ...
http://www.bbc.co.uk/news/world-us-canada-38661259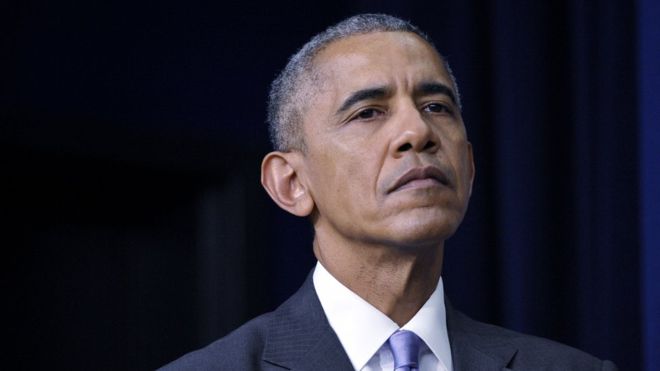 "The US government has given half a billion dollars to the UN's Green Climate Fund, just three days before Donald Trump takes office.
Barack Obama's outgoing administration announced the contribution of $500m (£406m; €468m) on Tuesday, bringing the total funds to date to $1bn. Mr Obama pledged in 2014 to give $3bn to help tackle the effects of climate change in the poorest countries...."
Captured earlier : 'http://www.bbc.co.uk/news/world-us-canada-38578985
"US President Barack Obama is giving a farewell speech in Chicago, reflecting on his time in office.
"By almost every measure, America is a better, stronger place" than it was eight years ago, Mr Obama said.
He implored Americans of all backgrounds to consider things from each others point of view, saying "we have to pay attention and listen".
The country's first black president, now 55, was first elected in 2008 on a message of hope and change.
His successor, President-elect Donald Trump, has vowed to undo some of Mr Obama's signature policies.
Mr Trump will be sworn into office on 20 January.
Striking an upbeat tone, Mr Obama said that the peaceful transfer of power between presidents was a "hallmark" of American democracy.
But, he said, "our democracy won't work without a sense that everyone has economic opportunity.."
https://www.youtube.com/watch?v=rrB718F3LeI
https://www.youtube.com/watch?v=fGrtTaX3Mm8
https://www.youtube.com/watch?v=sJ5vqbmgs2Q
https://www.youtube.com/watch?v=Z7x4ZS7ZZWc
https://www.washingtonpost.com/politics/obama-heads-home-to-chicago-to-s...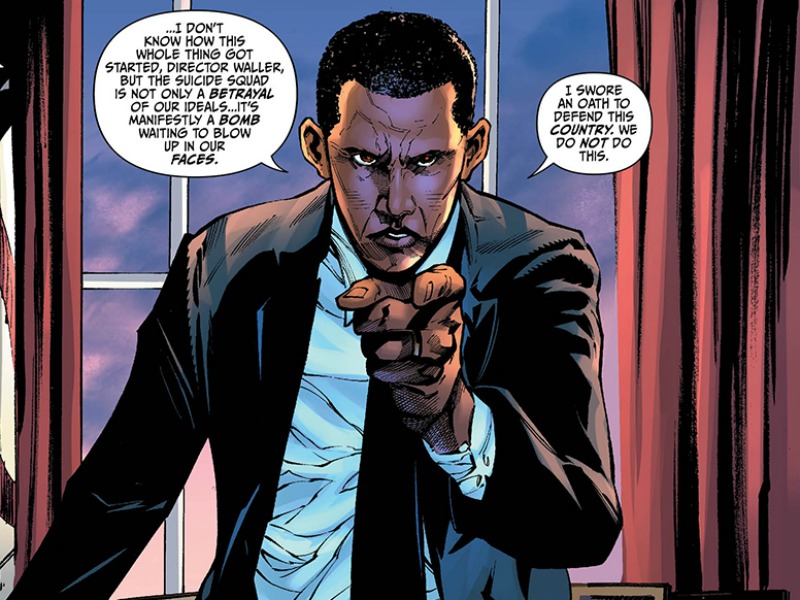 https://www.youtube.com/watch?v=eDOo3v2ntHI
Ah, so ... erm, has the US no President for 9 days?
Oooh a gap.
http://www.blackdog.net/holiday/presidents/job-description.html'
The Five years Plant   "...Mr Trump has previously called global warming a hoax."
https://www.washingtonpost.com/news/the-fix/wp/2017/01/17/donald-trump-w...
"A question about heroes by its very nature necessitates some level of introspection from the person to whom it is asked. What makes a hero? What are the traits you most admire in a person? Who are the sorts of people that you model yourself after? Trump simply doesn't open up. Ever. He is constantly moving forward. He doesn't look back. He doesn't second guess. He assumes he has always done the right thing. In a way, it's a remarkable personality trait and one that as someone who constantly second guesses himself, I sort of admire. The point is that Trump doesn't engage in navel-gazing in public — and, my guess is, in private either."
https://www.washingtonpost.com/politics/trump-picks-sonny-perdue-for-agr...
"Two key agricultural industries, cotton and dairy, are seeking government aid in the face of difficult market conditions, and changes to the programs affecting these commodities would likely only increase U.S. agricultural spending further. Both of these industries are strongly represented in Perdue's Georgia, which is where Eli Whitney invented the cotton gin in 1793. Perdue himself grew up on a farm where cotton was grown.
If confirmed, Perdue will head a sprawling agency with a $155 billion annual budget and close to 100,000 employees. This makes it one of the largest federal departments, and one that includes branches ranging from the U.S. Forest Service to the Animal and Plant Health Inspection Service (APHIS) and duties ranging from co-publishing the U.S. Dietary Guidelines to running the school lunch program.
The agency naturally supports the U.S. agricultural industry and rural communities, which it does through fighting barriers to agricultural exports, making loans to farmers starting out businesses, supporting the ethanol industry, and operating an enormous crop insurance program that paid out $64 billion from 2009 through 2015.
The agency also plays a major role in food safety, overseeing processing of meat in the United States (the Food and Drug Administration handles food safety related to fruits and vegetables).
Under the Obama administration, the Agriculture Department also became heavily involved in environmental initiatives such as the need to cut greenhouse gas emissions from the agricultural sector (ruminant livestock, like cows, are a huge source of methane emissions to the atmosphere). And the former secretary, Tom Vilsack, made increasingly loud rumbles about the explosion of the portion of the Forest Service's annual budget that has been spent on fighting more and more wildfires — a trend linked to climate change. "
Rolled Over :
http://www.heitkamp.senate.gov/public/
https://www.youtube.com/watch?v=j7-i43W4mqw
Red Eds? Hi de Ho.
A Five Year Plan ...
S/He'll be back.
Not so crazy :
https://www.theodysseyonline.com/female-president-michelle-obama
insert your own