Fish
Submitted by Captain Black on
The inaugral meeting of the Ports Development Group was in January 2016...  Scarborough & Whitby are about to have a new fish landings facility.
At a meeting to be held on 30th November a decision will be made to appoint a new landings contract: "Following a tender exercise, entry into contract with the successful tenderer Whitby Fish Sales Ltd for a period of 5 years with an option to extend for a further 24 months."
How much?  "The Council own and operate an active fish market facility at both Whitby and Scarborough harbours.  These facilities are vital to the operation of the port and essential to the fishing industry providing ameneties for the landing, storing and subsequent sale and distribution of fishery product.  The markets support local and visiting vessels with a nomina throughput in excess of £6.25m value of fish and shellfish products per year.  These fish market faciliies are presently supported by third parties which supply all ancillary services including ice provision, registered auction services, agents services, forklift services, fish box hire etc all on a 24/7 365 basis."
The background issues, since 2009 include former companies Chill Owt Ltd (Whitby) and Alliance Fish Ltd (Scarborough) suffering from high costs less earnings and general economics woes equating to future provision at risk.
"It is recognised as an essential and integral part of our historic ports heritage and provides significant contribution to the local economy."
http://democracy.scarborough.gov.uk/documents/g9087/Public%20reports%20p...
Reason for recommendation : "To ensure that there is a competent supplier appointed and contracted to provide the services"
The Council stresses that the contract was fomally put out to tender on the local authorities tender site YORtender wher many opportunities for local authority contracts may be found: https://procontract.due-north.com/Opportunities/Index?p=1c381835-7581-e6... Currently there is one for construction of  WC facilities on Pier Road, Whitby.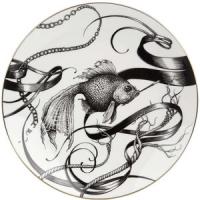 Whitby Fish Sales Ltd  are all primed and ready to go: "If you're looking for places to land and sell fish on the North East Coast, look no further than Whitby Fish Sales Ltd. Situated on the Whitby quayside, we're ideally positioned for you to offload and sell your catch giving you access to new markets in the North East of England. We hold daily fish auctions. We've received funding through the Marine Management Organisation ( MMO ) and the European fisheries fund for ice facilities at Scarborough and Whitby, ensuring that your catch retains its quality as it is distributed to consumers.  We also offer fish processing at our premises in Scarborough , T G Wood.... We deliver fresh fish to: Catering establishments, Restaurants, Hotels, Pubs, Schools, Universities, Factories, Nursing homes, Hospitals, Fish wholesalers...  If you're a fish mongers or a business that needs a constant delivery of fish, call us today and we will give you our prices on the day."
Contact: http://www.whitbyfishsalesltd.co.uk/contact-us (next door to the Streets)
Work has already began on the old Alliance Fish shed on West Pier to accommodate the new landings operations.
https://www.youtube.com/watch?v=Rr_DTozbH8E
Oh: https://scarboroughmarkethall.wordpress.com/