Sirius Minerals - Strategic Overview
Submitted by Benefitz Betty on
Sirius Minerals have published their latest Strategic Overview from the BMO Captial Farm to Market Conference 18 May 2016.  To market to market to ... some retrospective: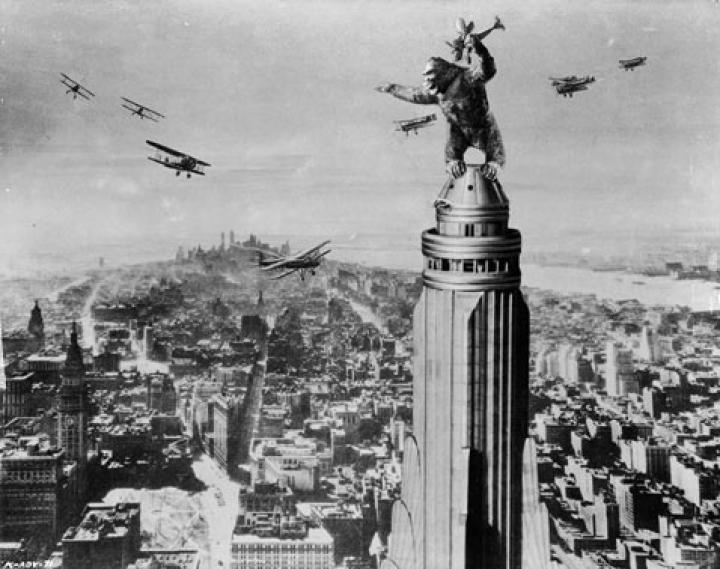 "Please join us on Wednesday and Thursday, May 18-19, 2016 in New York City for the BMO Capital Markets 11th Annual Farm to Market Conference. This two day conference will provide both an in-depth look at each sector and a broad perspective on the challenges and opportunities ahead for the related industries.
This unique and expanding conference is designed to enable investors to gain insights across the entire food and agriculture value chain, from fertilizers, seeds, and animal health to packaged food and food retailing, and restaurants. Presenters and panel participants during the two-day event at the Grand Hyatt Hotel in New York City will include senior industry representatives and management teams from both public and private companies.
The Conference will be hosted by Food and Ag Product analyst Ken Zaslow, Fertilizer and Chemicals analyst Joel Jackson, Food and Beverage analyst Amit Sharma, Food Retailing and Distribution analyst Kelly Bania, Restaurants analyst Andrew Strelzik, and Pharmaceuticals analyst Alex Arfaei."
https://www.youtube.com/watch?v=SS8XRjf080E
"Company presentations begin early on Wednesday, May 18, and will see leaders from top agriculture, fertilizer, food retail and restaurant companies discuss the impact of depressed commodity prices on their sectors, as well as leading industry trends. This conference comes at a time when investors need to think critically about the space," said Joel Jackson, Fertilizer and Chemicals Analyst, BMO Capital Markets. "We are still waiting to see if fundamentals and commodity prices have bottomed or if there are still difficult times ahead."   Lots of odd bods, & Greg:  "This conference will see market leaders examine the challenges and opportunities facing industries that cover the world's food supply from production to consumption... This is going to be an exciting panel," said Mr. Zaslow. "We are taking the whole value chain from supplier, to manufacturer, to retailer and seeing how they are integrated and adjusting to consumer trends."
Senior executives from more than 70 leading agriculture, fertilizer, food, beverage, restaurant and retail companies will participate, including:
Agrium (AGU)
Archer Daniels Midland (ADM)
Bunge (BG)
Buffalo Wild Wings (BWLD)
CF Industries (CF)
Darden (DRI)
General Mills (GIS)
Hain Celestial Group (HAIN)
Hormel (HRL)
Ingredion (INGR)
Kroger (KR)
Monsanto (MON)
Potash Corp. (POT)
Sprouts Farmers Market (SFM)
Tyson Foods (TSN)
Yara (YAR)
Zoetis (ZTS)
source: https://www.bmocm.com/aboutus/news/detail/?id=34183
That should give some contextual context, erm Sprouts?  https://www.youtube.com/watch?v=RBJUHvQPFTI
Ah,so ... must get out more;-)  https://www.sprouts.com/
The Sirius motivational forces ... hook, line & sinker? Raising some dosh,  raising their profile or empire building.  OK so  New York does 'rent a crowd'.
Crowds n Crowns.  Hmmm ... clowning around 2016 tis the year of the Monkey afterall.  
http://siriusminerals.com/site/assets/files/4110/bmo_capital_farm_to_mar...
There's quite a lot of confirmationals in this presentation (3 tbm's/5),  but first impression tis looking a tad front loaded.  
https://www.youtube.com/watch?v=oMX1sc3eOTE
Slide 13 .... lots of prep works to the  MTS shaft sinking n cavern,  I was just kinda wondering if they were gonna sink the shafts in tandem? Ah, so ...  MSD v MTS.         
Slide 18 .... "Twin ramps will be approximately 1,500m in length each and driven 8m x 4m with 56 m separation pillar" - Erm is that enuff? Wos it 560m?
Top heavy.  Hey ho, wots gonna hold the left hand shaft from toppling over?  Nice doors by the way.
Can we have some examples of twin shafts that stand the tests of ... erm time? 
https://www.youtube.com/watch?v=CdXesX6mYUE
No TBM's til 2017, Ah so ... tis the year of the Rooster.
Distance.