Woodland UK
Submitted by Capt. 'Bob' on
"Up to 50 projects across the UK could receive funding to help transform unmanaged woodland for community use. The Big Lottery Fund is giving more than £1m to the Plunkett Foundation for its Making Local Woods Work project. The aim is to provide sustainable employment, training and leisure facilities.  A social enterprise on the Lincolnshire/Nottinghamshire border is one of the places being used as a blueprint for the scheme. The Plunkett Foundation said woodland social enterprises were beginning to emerge as a way of tackling a wide range of issues..."  http://www.bbc.co.uk/news/uk-england-35531670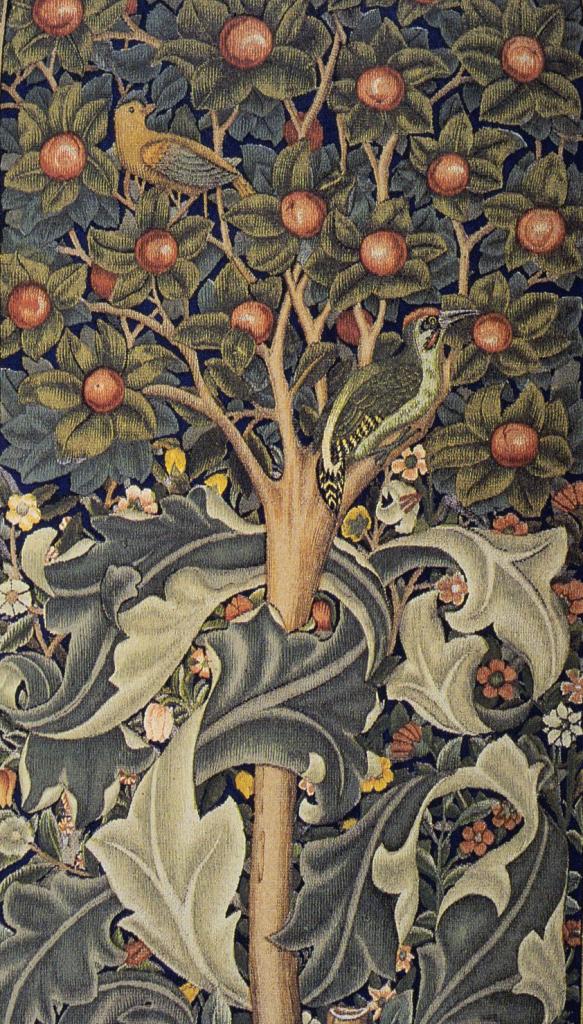 Scales:  Hill Holt creating a sanctuary for a secluded community but on a more impacted scale than RWCE  http://www.hillholtwood.com/
Scrutiny: http://www.forestry.gov.uk/fr/infd-64za8x   "Summary: - Social enterprises – organisations that achieve social and environmental aims primarily by trading – have an important role in a sustainable and socially inclusive economy. Forest Research studied how Hill Holt Wood in Lincolnshire has become a community woodland and social enterprise based on sustainable principles. Key findings:
Holistic approach – the site focuses on people and communities, management of the environment and the creation of a sustainable business
A model for social woodland enterprise – elements of Hill Holt Wood could be adopted elsewhere as a model for rural development and diversification
Attractive community – people live and work in the wood, so it attracts people (especially women) who may not usually venture out alone 
Support – policy-makers must decide how these organisations can be supported (e.g. grant schemes)
Local decision-making – commitment from the community and staff provides the momentum for success and greater involvement in strategic local decision-making
Woodland advantage – A woodland setting has distinct advantages: seemingly less crowded, calming and therapeutic for children with behavioural difficulties or special needs and scope for a variety of activities (coppicing, charcoal manufacture, woodcraft and recreation)
Monitoring – assessments should cover ecological, social and economic impacts, in particular the effect of vocational training on young people excluded from mainstream education"
So far so good .... ?
Conference:  http://www.communityforest.org.uk/  - March 23rd, Birmingham.   https://www.youtube.com/watch?v=c2dImprgiB8
Woodneckpeckers:   "Each Community Forest is a partnership between local authorities and local, regional and national partners including the Forestry Commission and Natural England. The founding basis for each Forest is a government-approved Forest Plan, a 30-year vision of landscape-scale improvement. Since 2011, the Community Forests have had a national accord with the Forestry Commission...."
Cynical:   The big sell  ...
2010 : http://www.theguardian.com/environment/blog/2010/dec/22/tory-privatisati...
2014 "When David Cameron tried to carve up the forests among his cronies in 2010, he was forced into a humiliating U-turn. An independent panel under the Bishop of Liverpool was set up and the subsequent report was crystal clear – the English forest estate must be preserved for the people, in perpetuity and expanded. Three years later and the government is still prevaricating and looking for ways to sell off our woodlands. One method would be to use biodiversity offsetting, as very little of our publicly owned forests are ancient woodlands. Another and even more dangerous method would be to use the recently proposed infrastructure bill. This allows the secretary of state to override all planning considerations if he or she deems it necessary, and would enable any part of England (including public forests, SSSIs, etc) to be sold to developers with absolutely no right of appeal.It's clear that this government will never stop until it has privatised every last inch of our country."
http://www.theguardian.com/environment/england-forest-sell-off - Robin Hoods? 
"Four million trees will be planted over the next year, the UK government said as it confirmed it would continue to fund the creation of new woodlands. Some £6m will be invested by the government in new planting in 2014-15, as part of a £30m investment for woodlands in England, with the remainder of the money being spent on management of existing woods."
http://www.theguardian.com/commentisfree/2011/feb/18/forests-sell-off-al...
https://www.youtube.com/watch?v=bcGU8OUXCDE
Shock & Awwe: "The public wants Britain's forests to retain their status as inviolable parts of our heritage, safe from the potential depredations of private interests."
https://www.youtube.com/watch?v=6ZhCCu-2gbw
https://www.youtube.com/watch?v=kGq53ArYFSw
CCS