Puss in Boots
Submitted by Mortal Mindy on
Raincliffe Woods lies on the outskirts and sits between Scarborough and the National Park. 
Both Raincliffe School and Graham School former pupils may recall the seasonal physical education 'Fell Run' exertion with a short pound to and around Throxenby Mere and for many young 'braves', including 'Frogger Hall',  the 'optional' scramble exhausting climb up the steep wooded pathway aided by the gripping trunks, upended roots and grasping branches leading to the top of Row Brow offered an escape.  A hundred metre sprint or amble along the top meadow to the 'gate'. 
This gate was quite hidden, in fact it wasn't a physical gate, it was a chance to gasp, pull up your sock and tie up your laces, if you had any.  If you missed it ... Eastfield?  No time for the breathtaking pause to take in the view, most of these 'Fell Runs' were in Winter, cold, wet, snow, ice and extremely muddy.  If you stopped too long in shorts & t's you would freeze.  You just kept going to keep warm, create your own energy... it was easy to imagine  'wolf'.  Leading the 'pack' was not for the usual Hockey Sticks... with wiser heads. (nor for odd bods)
Elemental conditions aside, the 'gate' led to the exhilaration. It may have taken an hour to climb to the top of 'our world' but it would take only 5 or 10 mins to 'fall' down the rough, slippery, stoned, shaled, muddy lined narrow gauge with an average gradient of about 1 in 4, depending how many 'pot holes' you fell in, leaped or tripped over.  No risk asessments required, the faster you ran the less feet pounded the ground.  Fleet of foot. Feet followed eyes, falling, flailing, mud or stone, close to flying. Fast, be first, a complete physical rush.   Do they still do that?  Needless to say  came the fags behind the bikesheds into the more  gaggly  'Country Run' that took to the nearest bus stop into town for a bag of 20p chips, lifting a few items and fagging it back... no Spice girls back then, it was hard to be sporty. Spots. Nope, Throxenby Mere was the edge or exit to the world beyond, with Raincliffe Woods unveiling new unexplored horizons.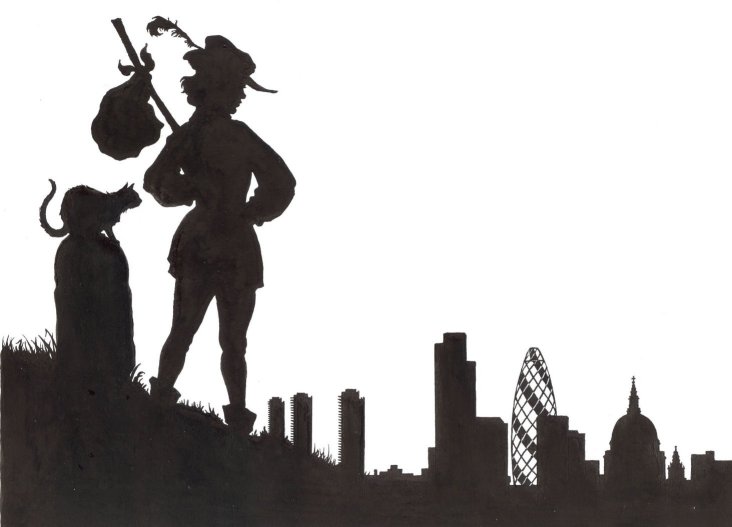 Townies, eh?  Wot no Brownies?  One small but connective recollection of Raincliffe Woods, a small perspective of an unglamourous gateway, with Forge Valley over the next hill.  Slightly OTT recollection?  Perhaps, but it represented choices, and presented freedom.  A silent quiet freedom from being, erm ... odd.  Study, solice, solitude or sliced, a perspective, found or fond, Raincliffe Woods, together with Forge Valley has kept many Townies 'sane', from the insane and far from the maddening crowds. Reflect or reflex.
Filters, or flitters those woods have recently raised some Brows.  "It seems prevailing silence from the so-called Raincliffe Woods Community Enterprise speaks volumes and is equal only to its misguided vision"
"From the start only a selected sharing of information was initially available, strangely focused on Barrowcliffe? .... "Our lovely woodland fringe and wildlife corridor is at risk".
It stretches from Stepney Bank Farm, alongside the Wireless Station (GCHQ Irton Moor), becoming a leafy backdrop to the Cemetry and hospital then to Throxenby Mere then flanking Low Road before the picturesque Forge Valley to East Ayton. .... "What wider consultation has taken place to justify such large scale invasive operations on such a significant and delightful piece of our natural heritage?"
How, odd?  That once small aspect of Raincliffe Woods has somehow morphed, mammothed ... Community Asset Transfer? Is this some sort of heist or is our town under seige?  Cuts.  First Browse.
"Raincliffe Wood Community Enterprise (RWCE) is a new start up social enterprise that has in principle agreed the transfer of approximately 800 acres of woodland from Scarborough Borough Council. The community enterprise will manage the woodlands and through this management add value, improve access and return the site to a more natural mix of trees. RWCE will operate education, training and events and will sell bio-energy and added value timber products from the site" see here: http://locality.org.uk/our-members/raincliffe-wood-community-enterprise/
Noted that the application form to be part of this 'community' is like an application for working at GCHQ, friend or foe? https://www.youtube.com/watch?v=UlLRgcjUkvw
First point of contact: Jo Ireland: http://www.scarborough.gov.uk/CAT Noted 'The Woodland Trust are a respectable organisation and have contributed to the long term sustainability of the woods, undertaking felling work .  SBC have not actively managed the woods for some time.   The Cabinet approved the Assett transfer some time ago.  The one year trial period before offerring the full 30 year lease is a transistional period.  All the paerwork and leases have been prepared there is a formal agreement already in place. Bill Chatt and Andrew Jenkinson are fully aware of the history of this, Mark Feather is the Officer, together with Tom Mutton of Groundworks.'      OK, do some more background research.  There is a meeting this Friday. Not invited. Is there a problem?
Contacts "Save Raincliffe Woods' co-ordinator Jane Strutt. see here: http://saveraincliffewoods.co.uk/
Here is the map and scale of the 'issue' :
Erm, those dotted green lines show the extent and boundaries of the 'Asset Transfer',  slightly huge, must have been a lot of paperwork getting all those leases together. It actually borders the National Trust and NYMNP, straight down the Forge Valley, Scarborough's 'hidden'  back corridor, handy for when the main arteries are chocka block with tourists. Use it or lose it ...  Lost?
Has this been finalised?  Jo Ireland said the Leases were due to be signed and completed by April 2016.   Time critical.
This Community Assett Transfer was not included in the Council's Master Plan consulation.   Ergo not open for discussion. 
Cllr Inman raised this issue at the Members briefing for the M&WJP asking if indeed the Agreement for a one year trial period existed until April 2015 and/or if this was a done deal.   Adding that an error of ommission could be incurred to the M&WJP in her view the RCWE should be added, suggesting that new and alternative sources of energy, biomass, using 'waste' products, need to be included in the M&WJP.  It was also asked why the NYMNPA & Yorkshire Wildlife Trust had been 'looked over' in favour of the not so local and unfamiliar Woodlands Trust. Concerns had been expressed that the Woodland Trust was not doing what they said they would and respectfully asked that this was raised at the next M&WJP meeting and a full and immediate review was undertaken.   Response: This was not open for discussion at this meeting, it was not the right time nor place, and that this request be 'passed' over, the discussion was focussed on 'fracking'. 
This was also raised at the Sustainable Working Environmental group, an offer was made to discuss ...  at some other time. 
Cllr Inman has asked Cllr Jenkinson and Cllr Chatt to keep her informed of any progress, meetings and developments.  
Newby & Scalby Parish Council were also asked for further information and stated it is not within their Parish, yes they had been consulted but it was of no further interest. The Chair was asked to put it on their next meetings Agenda, Jan 2016.  An Agenda Pack nor notification of that Parish Meeting has yet to be seen.  (Apologies were given to Cllr Backhouse due to attendence of the Friends of the Cinder Track meeting.)
This 'issue' was also pursued at a Members training session regarding Scarborough Councils approach to Tree Management and the Tree & Woodland Strategy consultation.   Clearly Scarborough Council have the expertise and experience to manage the woods. See here: TREE AND WOODLANDS STRATEGY 2015.pdf
https://www.youtube.com/watch?v=x3kZEjD3Gr8
A meeting was held between 'interested parties' last Friday 29th January at the Town Hall, and, needless to say by invitation only. aka behind closed doors?   As a last resort  (010216) a Community Call for Action 'form' has been requested with the intention of a Scrutiny Meeting to be held before the finalisation of the RWCE leases are signed and completed.
Should any 'interested party' wish to purvey their own 'perspective', prior to any public meeting or 'inquiry' taking place ... you know what to do.
Barking? Schucks. An unfortunate disposition. 
https://www.youtube.com/watch?v=az-Jw3Lleao
Meanwhile, should you be considering a Community Asset Transfer (CAT) - Here are some of the rules to thumb:
http://www.scarborough.gov.uk/CAT
"Most assets (buildings or land) that are in the ownership of the Council would be considered except:
Where the asset forms part of a wider redevelopment scheme.
Assets where the location or specific features of the asset are required as part of the efficient and effective delivery of services.
Assets where there is already a lease agreement in place and where notice has not been received from the current leaseholder that they wish to terminate their lease. This includes where the potential applicant already has a lease agreement in place unless there are exceptional circumstances and significant and additional community benefit can be evidenced.
http://www.scarborough.gov.uk/node/267 - tsch -  missing links.
FAQ's Who?
We will consider asset transfer to any voluntary, community or non profit distributing organisation and town or parish councils. Any organisation seeking an asset transfer will be asked to demonstrate they meet the criteria below:
Be able to demonstrate strong governance arrangements by operating through open and accountable, co-operative processes, with strong performance and financial management systems.
Demonstrate it has the skills and capacity within the organisation, or available to the organisation, to effectively deliver the services specified and manage the asset.
Have a clear purpose and understanding of the activities it wishes to deliver and demonstrate how the asset transfer will enable and support these activities.
Demonstrate clear, realistic financial plans for the management and development of the asset and the delivery of any services and activities proposed.
Demonstrate community support for the proposals.
Be clear about how the organisation will comply with any relevant legislation and any statutory requirements arising from the transfer of the asset.