Submitted by Mortal Mindy on
Role Up Role Up ... for the Circus of Strange.   Scarborough Borough Council (SBC) is Refreshing & Refocusing into 'An Era of Opportunity'.  Off the wall, Cabinet:  "Further growth potential up to and beyond 2020 prompts a need to both refresh and extend the Strategy. In particular, through discussions with the York, North Yorkshire and East Riding LEP, the North Bank Partnership, and with the East Riding of Yorkshire Council, we are drafting a Yorkshire Coast Growth Plan that will provide a framework for the future drawdown of UK Govt & European Regeneration funding into the area."
Excited about the future?  'Scarborough Borough has moved from an economy based on tourism, fishing and agriculture .... 1960's ... to a vibrant business location by the Sea ...   diversified economy, solid manufacturing, strong health, social care & retail sectors, a burgeoning (florish or flow) creative & digital sectors and a tourism base which is competitive and prosperous'.  And the award for Spin goes to ?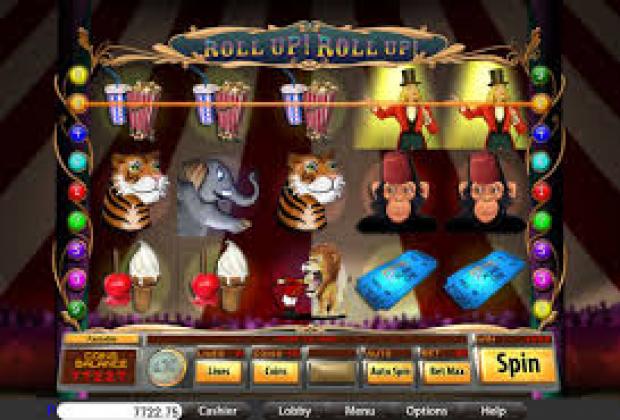 However 'The Borough's economy displays the typical ... a coastal economy characterised by extremes of wealth and poverty and historically low levels of economic growth ... Whilst the area has some very difficult social challenges it is also entering an era of opportunity with some of the most significant growth potential in the North of England.  Council is excited about the Borough's economic future'.
Excited? Fantastic ...  I can feel the trickle effect ... Unprecedented? 'Over the next five years there is set to be an unprecedented investment in Scarborough potentially in excess of £2billion, (that's 2 with nine noughts) in the following key sectors:
Potash Mining - The Potash Project is a proposal to develop a new high tech potash mine in Scarborough Borough.  It has the potential to make the area a world leader in high value (and volume) potash production creating up to 4,000 direct and indirect new jobs.   Planning permission was secured this year and start on site is anticipated in mid 2016.'  Spring - Oi! Zebeddeee, wot happened to Spring?
Offshore Wind - More than £40bn is to be invested off the Yorkshire Coastline at Dogger Bank to form the largest offshore wind farm in the world.  Whitby is the nearest port to Dogger Bank.  The Council is working with private sectors partners to develop Yorkshire's Offshore Wind Service Centre in Whitby to ensure that growth opportunites are maximised and creating circa 300 direct new jobs by 2019, with the realistic potential of many hundreds more to follow along the Yorkshire Coast.' - Hmmm still hot air in my humbly bumbly, do they get more Wind at Sea than on land ... Oh well, the Germans Siemens seem to think so,  Gutten ... erm Viel Gluck. Doggerlant, 45% or to power up the offshore frackers, woof tis a gas gas gas.  'Vibrant' Northern Lights all year around ...  R&D - will the sea burn blue or will it have a ripple rainbow effect?  Trickling https://www.youtube.com/watch?v=ux8gZuvTVR8 Methane at the Coast. Rainbow Warriors ...
Destracted:-/ keep it real, Potash is real, Wind Farm ?   Wool & Wheel
Leisure - two major projects, Scarborough Water Park and the Leisure Village will lever in private sector investment of circa £25mil over the next three years.
Coventry University has recently moved into Scarborough and the new campus, located next to the Leisure Village, will see an investment of £14mil and open in September 2016.  £10mil is also being invested in a new Scarborough University Technical College, also co-located with Coventry University Campus.'
Source: http://democracy.scarborough.gov.uk/documents/s66744/15331%20-%20An%20Er...
Fresh & Focus ... the Risk Matrix :   'The Council has no strategic framework in place with which to shape our discussions with the Govt. and the LEP and to provide a context for regeneration Funding' AKA 'forget the future live in't past' ... Mitigations:  'The Strategy has been developed through extensive consultation with SBC officers and Members and with our external public and private sector partners to ensure it is robust and fit for purpose.'
Now that's the worrying bit.... Bah Bah Bah ... a framework is fine but private sector partnerships .... tut tut.  Lines of distinction. Blurred. Uneasy. https://www.youtube.com/watch?v=D-f6hZ-K42o
Oooh, err,  'Major expansion of GCHQ Scarborough.'  Erm, not quite a Bletchley, Irton Moor or Irksome More, mebbe they can find the pro-fessors, cough, cult, clan tis no doubt a modern age priesthood, cloaked and clocked. https://www.youtube.com/watch?v=fQRR8Poj48o
As SBC finally gets dragged into 2016, smile sweeties ;-) Erm just who is the 5% here?
http://democracy.scarborough.gov.uk/documents/s66406/15311%20Corporate%2...
Ah,so, is that why SBC has just one female Director?  Any stats. The Economic Development Manager is ??  Statues of Liberty ... or a Fairytale Makeover... precedents https://www.youtube.com/watch?v=9nHlwliWFi0
Limits - the Powers of RIPA & CHIS?  http://democracy.scarborough.gov.uk/documents/s66408/15312%20-%20Appendi...
Spin while your ... rolling up your sleeves
https://www.youtube.com/watch?v=36yBERG6V4U
Erm, just one Q, other than the 'Gaming Policy',  suspicion or suspect, in or out of 'Special Measures'? 
http://democracy.scarborough.gov.uk/ieListDocuments.aspx?CId=235&MId=7101