Academic? or "Elementary Dr ..... "
Submitted by Mortal Mindy on
Scarborough's Hull University Campus (SHUC) was the matter for discussion for Thursday's Town Team meeting hosted by Nick Taylor and Graham North, as part of its public consultation on it's 'Vision' for the future.  Some asked who had been aware of the meeting ??? http://www.scarboroughsfuture.org.uk/news?id=83   ?  &   http://www.yorkshirecoastradio.com/news/local-news/1310512/future-of-sca...
There were plenty of Councillors there, many employees from the University and many small business people asking 'what about us?'  After much recent speculation about the future of SHUC, with press reports both locally and from the Higher Education industry : http://www.timeshighereducation.co.uk/news/hull-gives-scarborough-campus... &  http://www.thescarboroughnews.co.uk/news/education/exclusive-uni-reviewi... threats of the University's closure for the last six months, though on the cards for about a year, this meeting was hailed as the first time that Hull University were to reveal their plans for the future of Scarborough Campus to the residents of Scarborough: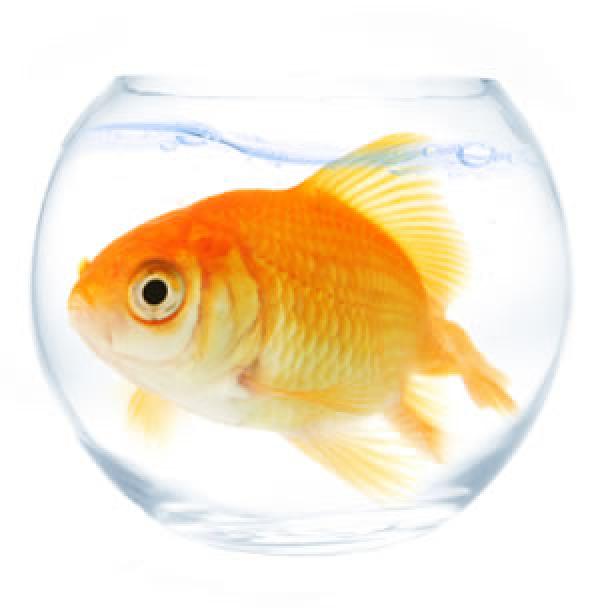 From the Univeristy were Glynn Burgess - Deputy Vice Chancellor, Ian Pashby - Principle Chancellor and Craig Gaskill from Scarborough Campus. who presented and ran through their much prepared "The Future of the Scarborough Campus. Exploring the options:" - The most important link is here!!! : http://www2.hull.ac.uk/scarborough/scarborough-future.aspx
It was a bit like going back to the first day at school, apart from the provided pen, an A4 information sheet, and a form to fill in, but only when being told to do so, with strict instructions on how this meeting would progress, many felt patronised and herded.  Oh hello, we are adults, not students!  (this maybe your University but it is our Town).  Indeed this was all about 'them' ie  their plans, their strategy, their vision for the future ...
" A vision for a Scarborough-centric institution that can deliver higher education"  - not a good start imo, the problem with University people is that Universities are their entire universe, driven by academia they are indeed 'institutions' - wiki; An institution is any structure or mechanism of social order governing the behaviour of a set of individuals within a given community; may it be human or a specific animal one. Institutions are identified with a social purpose, transcending individuals and intentions by mediating the rules that govern living behavior.
To bring this heirarchical format to a public meeting was imo, their first big mistake.  Backs were bristling... as the SHUC team presented their "vision" on this platform provided by the Town Team (who are they?!)  it became very clear to those who attended this 'consultation' that 'them' and 'us' was very manifest. "The University has decided .... it has been endorsed by the Senate ... changes we have already decided upon will take effect ... the University of Hull has two campuses, one vision, one strategy."   "There is divergence between the two campuses ... one reason, higher funding...   as a consequence the number of students enrolling at Scarborough Campus have fallen ... the University's strategy is in line with the changing environment ...  Higher Education for each campus is not the same ... higher academic at Hull, vocational orientated at Scarborough ... to engage with Scarborough for work and employment needs (translated as we are smart you are thick?)
And there's more:   "Our vision for Scarborough is for a different type of student ... with provision by either local authority or independence ... to offer not only foundation courses but higher and possibly post graduate (courses) .... a trajectory for a University of Scarborough, semi-independent, to respond to local needs from 2015"
The Options:  Gaskill "the options for delivering it ... the faculties of Hull University Campus (HuC) are spread across two campus ...our decisions are based on the academic interests of the University , the model is changing and challenging but certainly not sustainable.  We need to act to secure our long term future, worked up with members of the Borough council,  with an epicentre in Scarborough ... a framework of options:
The Green Option - working with partners a Scarborough Centric Institution .... No 1: An existing Higher Education or University in partnership ... research intensive is good for Hull ...  not a satellite. (we do not want to be part of Scarborough?) No 2:  An exisiting Further Education College as part of a College network. (we want out)  No 3:   An exisitng non-UK Higher Education Institute ... we are open to other Universities taking over, eg say from the USA or China. (we are desperate to get out?) No 4: An existing private education provider, UK or non-UK.  (we ain't bovvered?) No 5: Create a new institution, entirely new. (we've run out of ideas?)
(NB translation between what people say and what people hear ??)
The Blue Option - is a back-up position, in case we can't find a suitable green option.
The Grey Option - is what is not happening, we are not going to sell off our buildings and land to create a leisure park or install a casino or for holiday apartments etc etc (no you can't actually, it is understood that the Land and buildings are held 'in Trust' and these options would fall outside of the Local Govt. Acts - Section 77 - for educational playing fields and Section 35 for Educational Buildings)
"We have interest from partners going with us, but I am not going to say who they are"
Question & Response Time:
"This all seems too little and too late - you have already decided."
"Who are the partners? You are asking us for feed-back on your vision, you know who they are, tell us who those partners are? - response, "we will not say who they are because of 'commercial sensitivity'" - I've heard that before - "So why ask us to participate if we do not have the same  knowledge that you have, tell us who the partners are?"
"Is this about economic viability?" Response;  Is the 'Vision'  right?  This is what we are taking to our partners ... this is why we want your feedback ... if it is not in the interest of the partners ..."
"How long is the Blue Option sustainable for?" Response - "We are in the Blue Option now."
"But your closed in 2015?" Response - " We will admit students in 2015 for the two year Foundation Level"
"This (public engagement)  is an after-thought ... will Hull University offer say £ 2 or £3 mil, say a 'dowry' to support any incoming or new Higher Education institution or provider ... is hard cash being offerred to introduce your partners or others? ... This sounds like a downgrading ... Hull wants to go to higher on the University league levels and is not taking Scarborough with it."  Response - Higher Vocational (education) should not be undervalued as opposed to academic, we do not see this as a down grading.Re competitors, say Grimsby, work to different needs, our vision is likely to result in a non-competitive environment, what works in Scarborough is not what works in Hull ... The Campus has its roots in vocational ie teacher training - that is no longer viable ... the trajectory needs to be followed ... league tables are a red herring  eg Leeds."
"From a commercial point of view why can't these proposals ..."  Response-  "This is the start of a process not a one time offer... our vision is primarily for the townspeople ... this is the start not the finish.
As an aside;  a councillor then told me this has nothing to do with the UTC/Academy as reported in the local press. That is likely to be built on the industrial estate at Eastfield, nothing to do with SHUC.  There was definitely no linkage with the UTC.  (All HE students are aged over 18 and the UTC/Academy is for 14 to 18 years)
"What about the number of students?" Response:-  "At one time there were 2000 students, as we are going there would be less than 1000 within two years."
"Is that because courses are been taken away from Scarborough?" Response -  there is a general change in registration at Scarborough Campus, the University College wasn't sustainable, students from the UTC (Academy) will be able to feed into the new Scarborough Centric ... we have looked closely at demographics, upskilling and the needs of the area, our whole aspiration is for the education provision to meet the needs of the area."
"What about the accommodation supply?"  Response - "If it is about locally, then no Scarborough is not big enough to sustain its own University our vision is to bring people into Scarborough ... eg the Music Technology course was great in Scarborough before it moved to Hull ...  professional training such as engineering and accountancy do not fall within academia ... a new partner would look at the demographics for viability and bring students onto Scarborough."
An aside comment "What has Bastiman to do with this, which Council Members have they been talking to? ... They are trying to sell something they don't want!"
"Why can't Hull do it - if your vision is so good why don't you stay?" Response - "We have come to the conclusion that others will do it better than us .... it (Scarborough)  is not part of our strategy.  This requires a lot of investment and focussed time ... a spread of activities we would find difficult to sustain.  We don't have the expertise to do it.  We think partners would do it better."
"So why is Hull making the decisions?  It doesn't fit your model but you are then making the decisions about what will work!?" Response-  "That is why we are taking your aspirations on board to take to our partners... competition law ... what will emerge is what is viable and sustainable for a partner ... but in the end we make a decision, yes."
"Why are we here then? There sits a vice chancellor whose best experience is of closing down campuses" Response:-  "the context and shape so we can work with partners ... we are trying to test tonight what... we have already had some good feedback  ie what serves local needs but bringing people in."
"What have you got to lose or gain by helping us?"  Response - " The University is not out to make a profit but to deliver Higher Education and underatke and deliver research.  We want to maintain links with the region ... some of the partners would be able to deliver.  The red herring of the UTC - we are very ready to work to sponsor that.  We seek credibility in the region, we care about that."
Q to Graham North (Town Team) " How much economically will Scarborough lose?" GN "We don't know - we don't have any figures." - Aside comment - "Why doesn't he know, why aren't there any figures?!"
"What is to stop this happening again in say 10 years?" Response -  We are not looking for a satellite partner but a UTC - a Scarborough Centric - we are not forging options that have moved as far as other options.  Hull will be here until 2017.  The partnership is only for the transistion period until 2017. From what we have now until what will be in the future.  There will not be two entities on the same site. Whilst we are here we have control. We have no control over the final entity."
"Is there a record of this meeting, some interesting points have been made that need to be recorded?" Response -GN "No but Nick Taylor is taking some notes."
"We are not setting a time scale ... we agree there needs to be a position of certainty."  "There would be no point in consulting if there was a position of certainty."  AR "We are very worried about accommodation providers ..."   GN: " Our next Town Team Meeting will be discussing the Local Plan" (Tuesday 8th July 7.00pm).
SHUC "This is not window dressing ... Teacher Training is not viable ... there are no guarantees...  we see this as a time politcally opportunity."
Q (MH) :  "Who here is representing the people of Scarborough? Who?"
Time up! But you get the jist - this is a done deal; -  Hull want out, Grimsby want in, as part of the Local Plan, Westwood and Lady Edith's Drive (currently accommodating  Grimsby University) are up for housing development.  It doesn't take a rocket scientist to work out what is going on. The Academy will feed into the new Higher Education provision, privatisation of education provision, public time wasting ... give the cat another gold fish ....
(this is a first draft - further links to be added, work to do!) - oops very poor spelling and gramma! fail! 
 :-) http://www.youtube.com/watch?v=dNFtePUgHNU
Time out - having attended a few meetings and genning up and listening to others on what is going on locally with 'education', (not my favourite area and usually avoided like the plague), and from the perspective of an outsider looking in I very seriously think the whole kabbable need to take time out, take a step back and look at the whole picture of what is going on here.  Though I have been 'advised' not to confuse the issues well maybe its about time someone did.
On the one hand in Whitby a high school has been closed due to falling numbers:  http://www.northyorks.gov.uk/article/28381/Proposal-to-create-an-11-19-s... and for local response http://www.whitbygazette.co.uk/news/local/breaking-news-caedmon-to-merge...
On the other in Scarborough, whilst schools have been merged they are plotting to build yet a new Academy :  http://www.thescarboroughnews.co.uk/news/local/new-10m-university-colleg...
"Among the sites being considered as a possible base for the business-led curriculum include the Hull University Scarborough campus at Filey Road, and the former Skipton Building Society offices near the 80-acre business park. The UTC would look to take pupils from Scarborough, Whitby, Ryedale and East Yorkshire. The Scarborough News has revealed that the campus has 600 fewer students than two years ago and is facing a review. The UTC concept has been initiated by the Scarborough Business Ambassadors' Forum is behind the idea, which has organised Engineering Week in the town for the past five years and which last year attracted 2,700 pupils."
Now at the SHUC meeting a few 'in the know' said the Academy was just a red herring, being fielded by the Scarborough News.  Has Ed Asquith as chief editor created some phantasmic devious local plan all of his own ... nope I think not, seems like a genuine bloke,  but Ed Asquith is a bit on the spot.  His paper is Tory owned, he has an interest in the York Potash Project, (I think they are now neighbours at Eastfield Ind Park) and there is no doubt about his close relationship with Bingo Bob and other leading decision makers on the local authorities. It is no secret that SBC have included in all of their forward plans accommodation for the York Potash Project and Wind Farm Developments (25,000 extra houses needed for boom town etc etc)
Now lets join up some of the dots:  firstly - who hosted the Scarborough Engineering week?  Whose business is to benefit most from a STEM Academy?  Where is the Mine to be built? - surely the Academy should be built on Whitby Business Park not at Eastfield.
Secondly -  What is the history of Skipton Building Society?  (formerly the Scarborough Building Society and why did they go under ... DYOR) Why is SBC still tied in with the Skipton Building Society?  (don't forget they wanted to move the Town Hall there ...  DYOR!)    It would make a great HQ for York Potash btw IF they get planning.
Thirdly -  SHUC have their own agenda, good luck with that, au revoir! But what next?  Grimsby have vocational and professional courses in business, finance, arts, music, theatricals.
So, in my humble opinion, in short  let Whitby have the Academy to support the Mine and much needed investment, and save Scarbados for the amature dramatics ....  and why is SBC sucking the York Potash Project dry?  Perhaps Free Whitby have a point or maybe they (Whitby) are being lined up to join the Borough of Redcar & Cleveland ...
Brick by boring brick the walls between Scarborough and Whitby are slowly cementing, I don't have a problem with that ...   http://www.youtube.com/watch?v=QD0p7mmQQPM  :-)
and for the fiendish  : http://www.youtube.com/watch?v=r5kmCgVhADY ;-)) http://www.youtube.com/watch?v=Ka_pPf7OqiE&index=2&list=PL085FFD0FB0D1DC25
ps my first day at school we played chess! :-)