The Flash Mob
Submitted by Benefitz Betty on
Universal Credit  is to be rolled out in May ...  A Lyrical?  Erm, how about a UC Sing a Long ;-)
II -  The Overview
One simple payment
Paid monthly in arrears
For people in and out of work
Working age customers (7 million expected to receive UC by full roll out)
III - The National Picture
Commenced October 2013 due to finish 2017 
Project has been stopped/reset/extended/Slowed 12 times to date
Now project due to be completed 2022/2023
Now 5 years behind schedule
At 11 January 2018 UC caseload was 730 000 people
IV  - Not Part of Universal Credit
Contributory Jobseekers Allowance and contributory Employment Support Allowance (Called New Style)
šDisability Living Allowance / Personal Independence Payments
šChild Benefit
šBereavement Benefits, Statutory Sick Pay, Statutory Maternity Pay, Maternity Allowance and Industrial Injuries Disablement Benefit
šHousing Benefit paid to pensioners (4.5K)
šCouncil Tax Reduction (10.5K)
šSupported/Exempt/Specified/temporary Accommodation cases (the difficult ones)
šFamilies with more than 2 Children until Jan 2019
šDiscretionary Housing Payments
šHB for existing cases until managed migration
V - Universal Credit Locally
Live November 2015. Only single people without children
611 UC claimants in Scarborough at 14 December
109 UC claimants in Whitby at 14 December
HB caseload reduced 253 last year
Approx 220 CTR cases on UC
Full Service due 30 May 2018 for Scarborough and Whitby, November 2018 for Loftus
VI - Full Service May 2018
šExisting Live Service UC claimants have to re claim under the Full Service
šNo new applicable HB claims will be taken
šNo new applicable legacy benefit claims will be taken
šCertain Changes in circumstance will trigger change to UC
VII VIII IX X XI - Why the Fuss??
Claims take 5/6 weeks minimum
77% paid 'on time' that's a six week wait, 19% paid 6 to 10 weeks, 4% over 10 weeks
Advances can be sought, 100% to pay back over 6months/12 months
Paid monthly in arrears
Built around fact earners 75% paid monthly but ... the 25% tend to be low earners so larger % of benefit claimants aren't paid monthly hence more of an issue
šUC adjusted monthly in arrears making budgeting difficult
šSDP not transferred to UC so disabled in receipt of this lose out considerably
šUC is paid to working and non working customers. You cant tell if people entitled to free school meals,  prescriptions, dental work as a result
šRecovery of overpayments/debts are done at a much higher rate than currently with HB causing hardship (10% monthy award)
šFood bank usage up 30% in Full Service areas
LA's having huge problems trying to recover debts from UC cases
Told not to query cases with DWP as they can't answer questions!
Rent arrears increasing massively nationwide with many landlords choosing not to rent to UC customers
Claim managed on line
šHave to have customer with you to make enquiries on their behalf
š4.2 Million calls made to helpline between April and September at a cost to the caller of £6.5 million.  This will now be free by the end of the year
šWait times on calls gone from 1.4min in May to over 5min in September…before the extended roll out
šChanges to key UC calculation parameters has meant UC less generous than existing benefits (£625 a year for working families)
šTwice as many single parents lose than gain and losses are twice the gains
šHit self employed hard
šNo overlapping Benefits paid on UC
ššHave we seen all the issues? Low numbers of "easy" claims to date.
Future holds large volumes of more complex claims so wait times etc. will increase
XII -  via Autumn Budget
šNo new UC cases until Full Roll out.
š7 waiting days abolished from Feb 2018
šAdvances up to 100% paid back over 12 months from Jan 2018
šAdditional 2 weeks HB paid to people moving from HB to UC from April 2018
šHB claimants who have HB paid to landlord can continue to have UC paid to landlord
šChanges to administration of temp accommodation cases.
š
XIII - Citizens Advice Bureau Findings
šCAB survey of 800 full service customers showed 30% had to make over 10 calls to get UC sorted
šWith 57% having to borrow money to get by till first payment
š26% of UC customers have debt problems against 19% if on legacy benefits
š41% on UC have no spare money to pay debts against 33% on legacy
š79% UC customers have priority debts against 69% on legacy benefits
š
XIV - Rent Arrrears
šHalton Housing findings 12000 tenancies, just over 1000 on UC,920 of them in arrears. UC tenants make up 9% of tenancies but account for 37% of arrears
šUC tenants in short term accommodation could have moved several times before first payment with no chance for LA to get paid
šLandlords cannot talk to Service Centre about case unless customer is present
šResidential Landlords Association latest research indicates only 13% of landlords willing to let to UC claimants due to problems experienced and view of the benefit
š
XV - Yorkshire Coast Homes
š
38 Tenancies on UC
šš21 in arrears , 4 over £1000 and 13 below £500
ššArrears average £617 against £343 average of non UC
ššYCH forecast increased arrears due to UC of £113k from 413 tenancies in 8 months from February 2018. They are worried this could rise to as much as £240K if first payment goes to customer not them
š
XVI - HB Workload Impact
š
Reduction in New Claims
šIncrease in Change in Circumstances
šNumber of Council Tax changes will increase – Policy in Practice have found number of average changes rise from 3 to 6 per claim
šIncreased levels of Ctax Billing and difficulties with CTR and HB debt recovery
šIncrease in Customer enquiries (upto 40% initially)
šIncreased budgeting assistance given (DWP pays us for 1 visit £63/case)
šOnline support requests will increase (DWP pays 1 visit)
šMore DHP requests
XVII - Areas of Financial Risk
š
Council Tax Collection
šFuture recovery of Housing Benefit Overpayments
šTemporary Accommodation demand / collection
šDiscretionary funds
šLonger term uncertainty over administration grant funding. New approach is expected in the future to recognise LA fixed costs which are not dependant on caseload e.g. software
šNew Burdens Funding not sufficient to fund activity
š
XVIII - What are we Doing?
Talking to other Councils
Landlord forum was held November
UC working group
UC seminar for letting and managing agents, HA and Housing Organisations
Job Shadowing with JC+, Rainbow Centre
Regular meetings with our Partnership manager, main focus budgeting advise and digital support
DWP/LA engagement meetings
DWP training to SBC staff
Need to communicate UC wider
XVIX - Any Questions?
"Surely the Hall's management can publish their recommended and maximum sound levels depending upon the nature of the concert, the age profile of the performers and their expected audience?"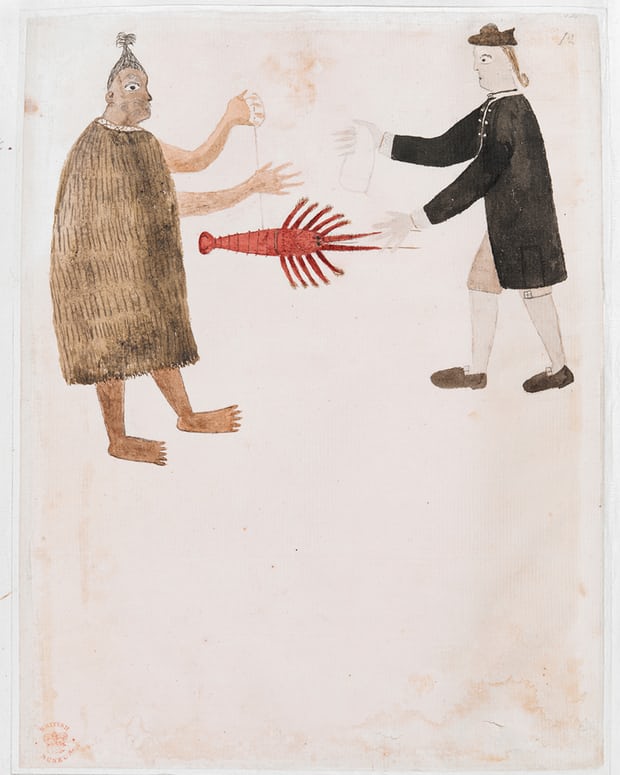 Ah, so ... ;-0
"Sydney Parkinson drew the weird animal in a clear sharp line, looking at it carefully, then looking again, erasing his mistakes until he had an image that was beautifully recognisable. He wondered what to call this creature that was so utterly unlike anything back home in Britain. He found out by speaking with local people and making a brief dictionary of their language. You can picture, from the British Library's moving and absorbing account of a moment when worlds apart suddenly met – how they communicated by pointing at parts of their bodies: words like belly, hand, foot..."
"Suddenly, you see how far Cook sailed, how extreme the risks these 18th-century explorers took in their frail wooden ships. Hodges in Antarctica painted the most unearthly journey anyone had ever made. His icy sketches are as incredible as images sent back today by the furthest space probes. But they were made by a human being shivering on a sailing ship with no radio, no contact with home, in a sea with no mercy..."
Crew? Did someone mention Cru ...
SBC directors to visit the Rainbow Centre.... imminently.
to be continued ...
Zzzzz ...
Canzoni d''Amore
LA LA Land.
Not Quite
XXII